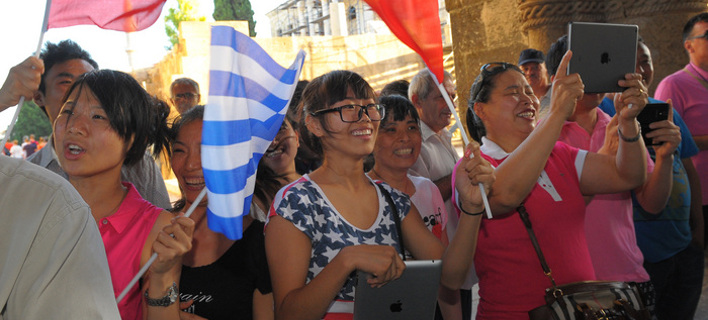 While the Chinese tourism in Greece is unfolding its interest for vacation and summer holidays in the country by expectations expressed to reach a tenfold rise in numbers of Chinese tourist  visiting Greece, Prime Minister Alexis Tsipras expressed his proposals to his Chnese counterpart in  Beiijing for expanding cooperation on culture and tourism, as well as on education, agricultural and industrial production during  his speech at the 2nd Greek-Chinese Cities Forum.
The prime minister referred also in his speech to his meeting with the President of China and their agreement to work together in order to make Piraeus the largest, the strongest, the most important port of the Mediterranean, and underlined: "I believe it is of paramount importance to highlight the role of the city of Piraeus as a basic hub of the silk road and one of the most critical stations of world trade, and in this direction the Municipality of Piraeus has a primary and essential role to play."
 
He also said that the direct flight connection between Athens and Beijing as of September will increase the number of Chinese tourists in Greece:
 
Tsipras also suggested the creation of a large Chinese culture park in Greece and a large Greek culture park in China,In the context of the further development of cooperation between Greece and China in all areas.
According to a recent  Bloomberg report , Chinese tourists visiting Greece are expected to reach a  tenfold rise, as said by Jim Jiannong Qian, Senior Vice President of Fosun International Ltd., a Chinese conglomerate involved in the venture to transform the former Athens airport site into one of the biggest real-estate projects in Europe. , which  is also interested in investing in Greek tourism.
 
As a shareholder of tour operator Thomas Cook Group Plc, Fosun is to start building vacation packages specifically for the vast Chinese market, the Senior Vice President said in his  Bloomberg interview . According to the government of China, 1.5 million of its citizens will start vacationing in Greece in the medium term.
 
In 2016, a total of 28.1 million people visited Greece, an increase of 7.6 percent compared to 2015. According to the Bank of Greece, tourism receipts amounted to 13.2 billion euros in 2016. Beijing says that 150,000 of the 2016 visitors were Chinese citizens.
 
"Greece is a very safe place for visitors," Qian said, who is also president of Fosun's Tourism and Commercial Group. There are also good opportunities for tourism investments in Greece, he added.
 
TUI, also, which  has extended its joint venture with Chinese firm CTS by 15 years to 2033  intends to expand its business further into southeast Asia to satisfy a new thirst amongst Chinese customers for beach holidays."We are seeing new travel trends, in particular among young Chinese travellers," said TUI Group CEO Fritz Joussen.
"For a long time, the focus was on city breaks, culture and shopping", he said 
"But Young Chinese consumers are now discovering 'Western-style' sun and beach holidays, sports, wellness and relaxation.", he stressed We already take European tourists to China, while Chinese tourists are travelling to Europe with us."In future, China will be a travel hub within Asia. We are aiming to offer Chinese customers holidays in Malaysia, Thailand or Vietnam the way we are offering travel within Europe for German, French or Swedish customers," said Joussen.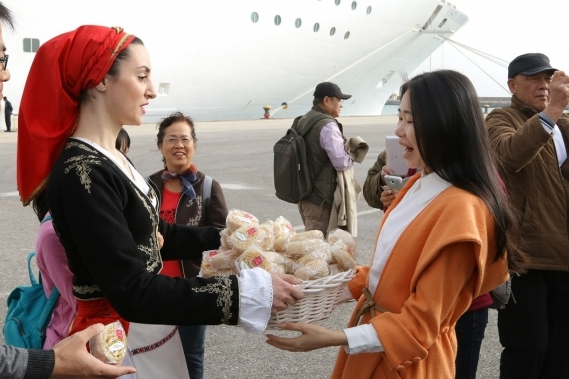 Categories: Travel to Greece News , #GreeceTravel Dream , Best of Greece