"We had a case of a 4-year-old girl who was raped. The mother did whatever was possible to report it. She was devastated and enraged," said to Harvard University researchers a psychologist working in the camps in Athens.
The repulsve story among many other cases of  child rapes and sexual abuse of unaccompanied minors  in refugee camps in Greece, are described in detail in the recent report  of AggelikiDigdiki, a Harvard FXB Center for Health nd Human Rights researcher originating from Lesvos island who recently published her study Emergency Within An Emergency on sexual exlploitation of refugee kids and unaccompanied minors in Greece .
According to another psychologist, the research describes in page 16 of the published report  




"In one of the camps, an adult married to a child raped another female child. When the incident was reported, the refugee community reacted extremely violently against the offender. He was beaten so badly and we [NGOs] were afraid for the life of his wife, as we didn't have time to protect her."




However, at other times, the community remains uninvolved because of fear of reprisals by the criminal gangs or because of the stigma and blame associated with this type of violence. "Especially in the camps where criminal gangs thrive, people do not want to talk, even though they know who the offender is, because they are afraid that, at night, their kids can become the next victims. This is why, in many cases, it is difficult to identify the offenders," indicates a stakeholder working with children.




Having endured the risks of sexual violence or having experienced sexual violence during their journey, migrant children suffer from the fear of sexual abuse in a place that should have guaranteed them safety and protection. This fear generates mistrust in the protection systems and legal paths to migration and may eventually force migrants to seek new and dangerous paths to a safer destination.




Child marriage 

Displacement and the harsh circumstances of life in refugee camps increase migrant girls' vulnerability to child marriage. The breakdown of supportive social networks and the dramatically increased risk of sexual violence and exploitation are among major factors that aggravate this vulnerability. In Greece, convincing evidence of this phenomenon has not yet been documented.




However, many doctors have raised concerns about its emergence. Several interviewees mentioned that they had noticed many migrant men married to girls under 18 years old .




In December 2016, the Greek Minister of Migration spoke about the phenomenon of "unaccompanied brides," noting that 70 cases of minor girls married to adult migrants had been documented among the migrant population in the Greek camps.




Sex trade 

Victoria Square, Says the HarvardReport,   one of Athens' main squares, and Pedion tou Areos, the largest public park in Athens, are two areas well-known for the sexual exploitation of migrant children. Due to its proximity to what used to be the main departure area for buses traveling towards the northern borders of Greece and the former Yugoslav Republic of Macedonia (fYRoM), Victoria Square has been an epicenter of migrant smuggling during this humanitarian crisis.

Pedion tou Areos, or "Field of Ares," is a large, 65 acre, public park where drug trafficking and other illegal activities have thrived for years. "There is a reason why these two places have been chosen.

They have been key centers for the drug and sex trade for years now; the new situation has aggravated an already worrying phenomenon.




The only difference is the age of the people involved. Before, you wouldn't see children. Now you do," noted one of our key informants, a social worker in the area.

The size of the park and its dense foliage allow the sex trade to flourish undisturbed, while its reputation dissuades innocent Athenians from entering or intervening.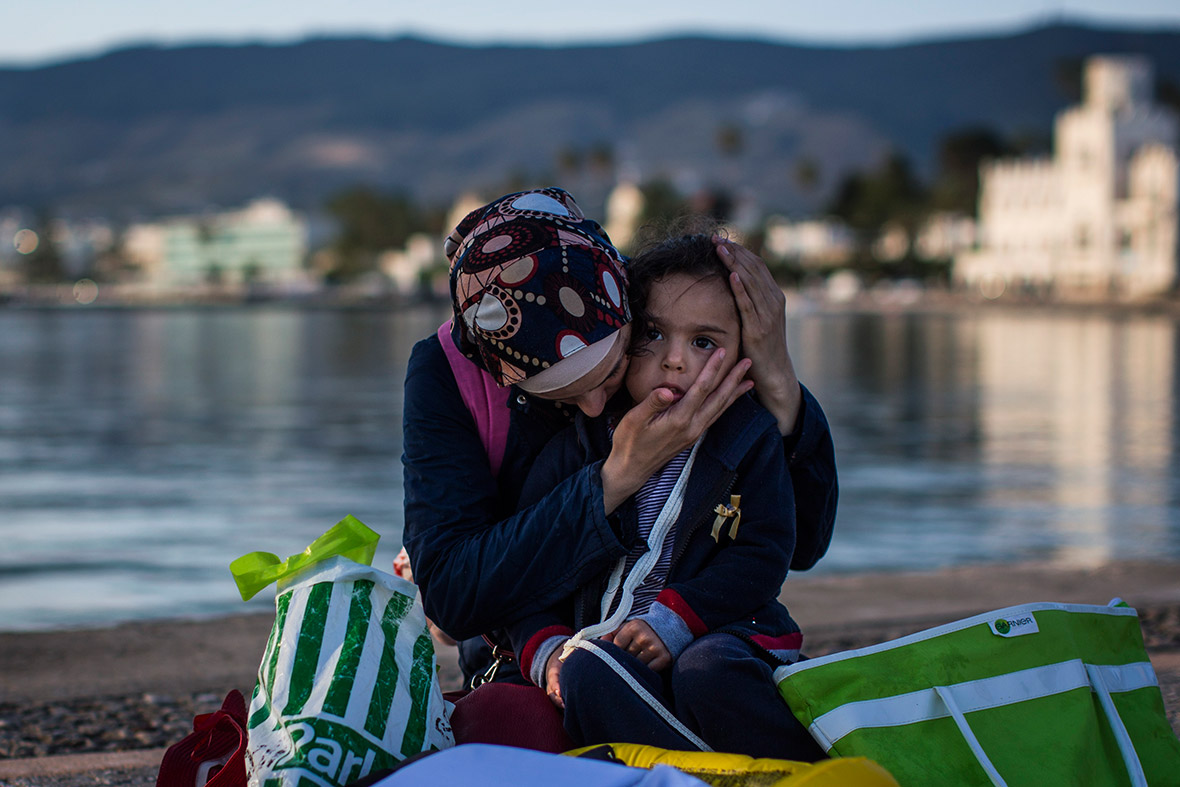 'Horrific' levels of child abuse in unsafe refugee camps, warned also the EU Court's Audit Report 



"The amount of child abuse, rape and smuggling that is going on is horrific,"Claude Moraes, the chair of the European parliament's justice and home affairs committee, said on April 24, after the publication of the report by the EU's Court of Auditors.
Reports indicate widespread child sexual exploitation in the centres, which Pope Francis compared to "concentration camps" over the weekend.
"Many unaccompanied minors have been held for long periods at the hotspots in inappropriate conditions, despite the law requiring that they be prioritised," says the report by the EU's Court of Auditors.
"The [European] commission should insist on the appointment of a child protection officer for every hotspot/site," the report  adds.
Moralles emphasised that  Urgent action is needed to help at least 23,000 unaccompanied child refugees stranded in squalid and unsafe Greek and Italian refugee camps, where camp life  is plagued by a lack of security safeguards, water, he said 
 "If the EU is to have any sort of value it has to care for unaccompanied minors when they arrive in Europe."



EU states committed to rehousing 34,953 migrants from Italian camps but, by last September, had only made 3,809 formal "pledges" to do so and less than 1,200 actual relocations, according to the auditors. None were unaccompanied minors.

Catherine Woollard, the secretary general of the European Council on Refugees and Exiles, said that the EU's treatment of lone children was "one of the most shameful aspects of the refugee crisis".
 








sources: Harvard report pdf original source : https://cdn2.sph.harvard.edu/wp-content/uploads/sites/5/2017/04/Emergency-Within-an-Emergency-FXB.pdf, the guardian , reliefweb
Categories: Empathy, Trafficking through Greece Cross- life- Roads, Greece in Europe