"Our country has all that it takes to become a world power in the provision of quality services. We are committed for one more year and through bad conditions, that with our vision and hard work, all of the tourist sector will secure what all Greeks have struggled to achieve these last years through our tourism", President of the Greek Tourism Confederation (GTC) Mr. Andreas Andeadis has stated while predicting that 28 million international arrivals  are xpected this summer , 2017 in Greece .
"By taking into account the data from the ITB report, the programmed extra 1,5 million seats in 2017 (500.000 in Athens – 1 million in the rest of the destinations) from new as well as traditional markets, the fully booked flights that will increase this year, the GTC estimates for 2017 that the international arrivals may reach 26 million from 24,8 in 2016. If we include the cruises, where a 20% fall in expected compared to last year, the total arrivals for 2017 are expected to be around 28 million, provided that the arrivals by car will remain stable", Andreas Andreadis stated 
Despite the very good predictions, though, the positive outlook in the absolute number of visitors to Greece is not certain to impact the annual revenue, as shown by the Greek Tourism Confederation , which revealed that despite the rise in absolute visitors to Greece revenue dropped by 6.4% last year.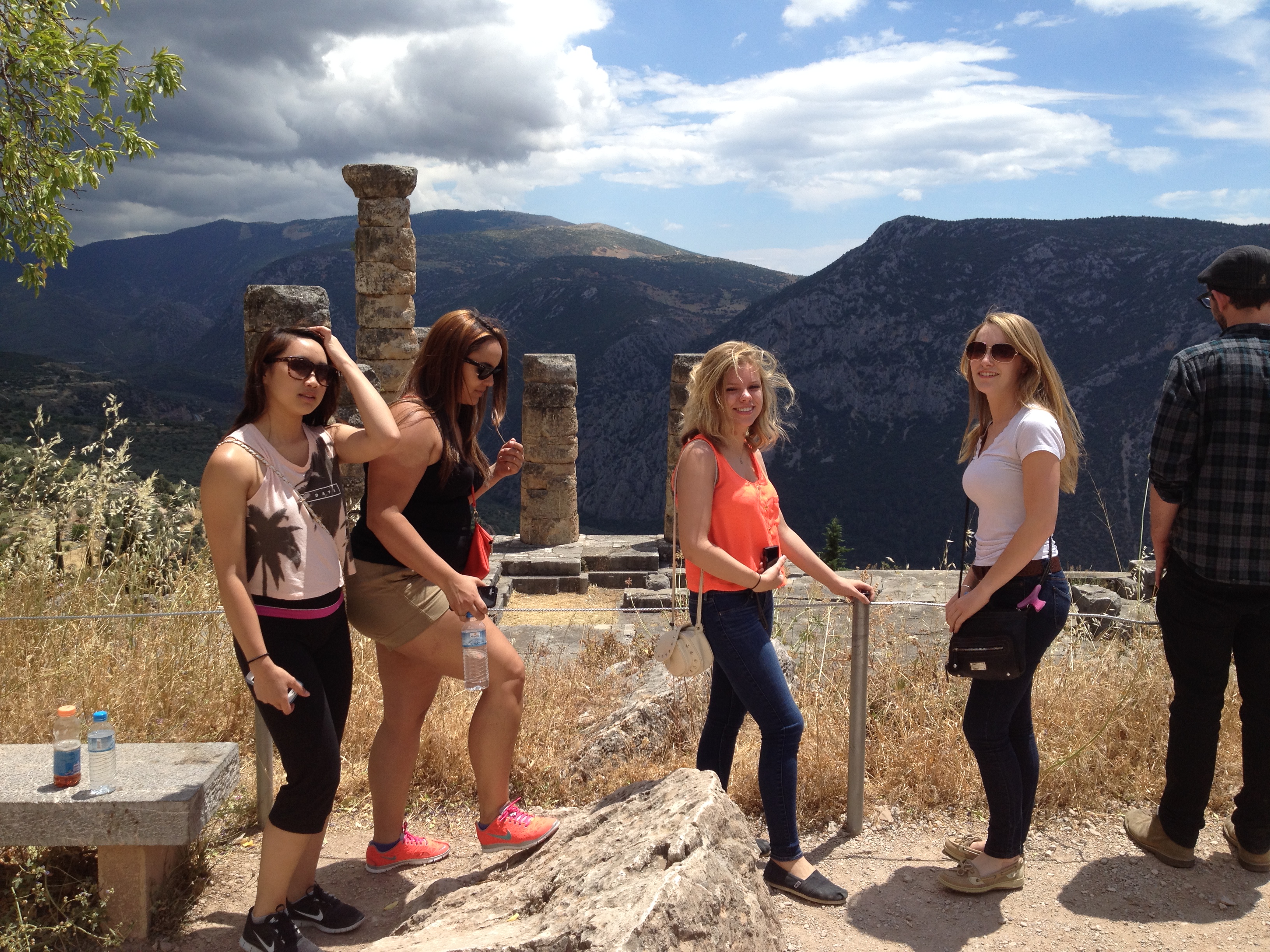 Greece among top choices for American travelers

Greece is ranked 11th in the preferences of American travelers as a tourist destination, according to online platform "TripHobo". The data was collected based on the choices of 700,000 users and revealed that American holidaymakers picked Greece as one of their most popular choices over the last six months. Canada took first spot, followed by Mexico, Italy and Britain. Californians and Texans loved traveling the most, followed by people from Florida and New York, with the most active travelers being between the ages of 25 and 34. Millenials traveled more and made more independent travel plans, opting for experience-based holidays. The same group is expected to travel even more in 2017. There was an increasing trend for shorter getaways, which were the most popular option with an average stay between 3 to 4 days.
1. Canada
2. Mexico
3. Italy
4. Britain
5. France
6. Spain
7. Ireland
8. Japan
9. Germany
10. Thailand
11. Greece
12. Netherlands
Greece 6th in Russian travelers' online searches thanks to Euroe devaluation and good tourist agents promotion 

Greece was the 6th most popular tourism destination in Russian travel platform Yandex in January 2017 by Data showing a 116.4% rise from last year .
Greece had a 4.9% of the total reach share, with Thailand (12.2%), Turkey (6.2%), India-Goa (6%), Vietnam (5.7%), Egypt (5.2%) occupying the top 5 spots.
According to data from the Russian travel platform, Greece re-entered the top 10 picks for Russian tourists for January, recording a substantial 116.4% rise in comparison to January 2016, and a 117.8% compared to December 2016. Yandex, which is a service analysing data for the Association of the Tour Operators of Russia (ATOR), the increase in Greece by the Russians as a tourist destination is attributed to the devaluation of the euro against the US dollar and the Russian ruble, as well as the an intensified promotion campaign by tour operators to increase their share in the market. The minimum cost for a 7-day package holiday, for two adults in Greece amounted to 50,000 rubles. Crete, Rhodes and Corfu were the top search hits for the Russian, while most prefer all-inclusive packages. Yandex visitors made 5.7 million travel-related searches in January, a 97% rise from January 2016.
Greece second most popular destination for Germans, by Turkey showing 50% in their demand
Greece is the second most popular tourist destination for Germans after the Balearic Islands. The President of the German Travel Association (DRV), Norbert Fiebig stated that nearly 70% more Germans had picked Greece as their holiday destination compared to last year in January. The booking data of Germans revealed that Turkey was hit the most, as it recorded a 60% drop in demand from Germany.
Mr. Fiebig presented that figures during the ITB Travel Trade Show in Berlin, where Greece was represented with 76 exhibitors from the tourism, shipping, prefects, travel agency and hotel industries.
The political instability in countries such as Turkey, Egypt and Tunisia has forced German travelers to seek other options for the their holidays. Many of the German customers are booking early to avoid the rising demand. Some market pundits believe the number of Germans to visit Greece is expected to reach the 3,5 million mark. According to the Banik of Greece, 3,2 million Germans visited Greece in 2016. Despite the financial uncertainty many tour operators have increased their offers to Greece. TUI has raised its hotel bed availability by 40% for Crete, Rhodes and Kos compared to 2016. And this despite a slight rise in packages to Greece of about 4%.
Chinese Tourists Visiting Greece Could Exceed 250,000 in Three Years
After three years Chinese tourists visiting Greece could exceed 250,000 , Giorgos Drakopoulos, advisor of the secretary-general of the Greek National Tourism Organzsation (GNTO), said to the Athens-Macedonian News Agency, explaining that only  50,000 Chinese tourists out of the 10 million that traveled in Europe came to Greece last year, according to the Greek statistics service and data of the Athens International Airport (AIA).
"This is a very small number compared to the popularity of our country in China,". Drakopoulos stated, showing the lack of direct flights from China to Greece as the main reason for the small number of Chinese arrivals in the  country .  In order for an airline company to launch a direct flight, there must be high demand, he added and called out for coordinated actions. "A comprehensive marketing plan of at least three years is needed," he stressed.
Drakopoulos explained the importance of Greece opening to new markets as it cannot always depend on the traditional markets. Moreover, outgoing tourism in China is rapidly developing and according to estimates a total of 23 million Chinese are expected to Europe in 2025. Another quality characteristic of the Chinese tourists, he said, is that they tend to spend a lot of money on their holidays.
Drakopoulos stressed the importance of Greek companies being prepared in order to welcome these tourists. A basic education of the characteristics and the needs of Chinese tourists is needed as well as a certification from the competent Chinese tourism authority that hotels and other types of accommodations are China friendly, he said.
"We also need to create basic marketing infrastructure such as websites in Chinese, information material — brochures, shopping guides, and menus," he added.
sources: ana-mpa, greek local bews, gtp, protothema
Categories: Best of Greece, Travel to Greece News