| | |
| --- | --- |
| Posted by moodhacker on December 13, 2016 at 1:35 PM | |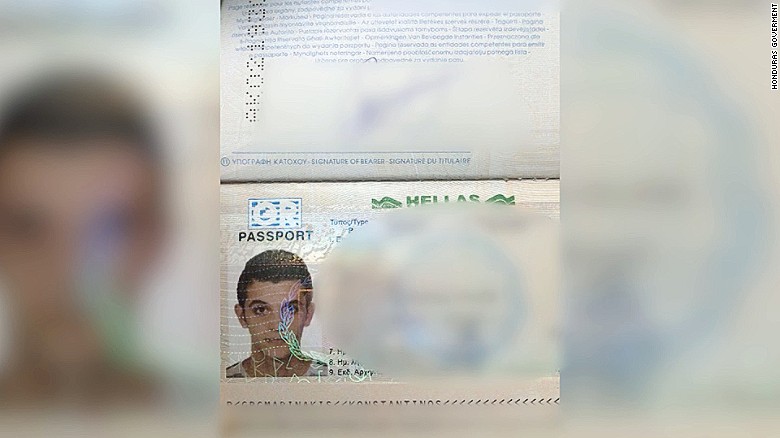 Hundreds of illegal Iranian migrants including suspected Islamist terrorists, were smuggled into Britain and other EU countries  by a gang selling fake passports for up to  15 000 euros,  Greek investigators said.
Greek and British police arrested the traffickers ring, 33 suspects, police spokesperson in Greece said,  who were allegedly involved in moving migrants from Iran and other countries  to Europe.
They targeted especiially Iranians due to their relative wealth, selling them high-quality false passports that allowed them to catch flights from Athens to the UK, Spain and France.
According to police spokesperson, Theodoros Chronopoulos,the trafficking network had received more than 1,000 documents since July, including passports and ID cards that had helped more than 100 people reach other countries, the majority of whom were Iranians, Syrians and Pakistanis
In Britain , Chris Hogben of the National Crime Agency told reporters in Athens the network was responsible for smuggling "hundreds of Iranian migrants" into Britain. Up to 1,100 migrants in total may have used the gang to enter Europe.
The gang was eventually caught by a joint operation between Britain's National Crime Agency, Greece's Organised Crime Unit and Europol, resulting in 24 arrests in Athens and nine in Glasgow, Manchester and Northampton.

Speakingn behalf of the Greek Police Chronopoulos said the network received a large number of stolen European passports and identity documents from Spain, via a resident of Barcelona. Police believed the leader of the network to be a 28-year-old Iranian.
 Local media reported that the member of the network who was sending the stolen documents from Barcelona to Athens was a 28-year-old Algerian who was also suspected of having sold false passports to terrorists, leading Spanish authorities to ban him from leaving the country.
An investigator told The Times: "There's no concrete evidence yet but the working assumption is that an Algerian terrorist in Spain was operating with an Algerian terrorist in Greece."
Another 12 people were being sought for their alleged participation in the operation, which had been active since June.
Its members forged documents they received from courier services and booked low-cost flights bound for the UK, Germany, the Netherlands, Belgium and Switzerland for their clients, whom they accompanied to Athens International Airport.
The traffickers charged between 3,000 and 15,000 euros ($3,181-15,906) per person, depending on the final destination and steps involved, police said.
In August , Italian newspaper La Stampa had revealed  that  " ISIS-inspired terrorists are currently trying to make their way to Austria, via Greece, giving themselves a European base from which to carry out deadly attacks."
La Stampa also revealed that  "In particular they have identified fake passports in the refugee camps in Greece that were destined to supposed members of ISIS."
The arrests of the smuggling network come to a moment that  the flow of migrants into Greece shows no sign of slowing, tp the opposite

Breitbart London reported this weekend about allegations Turkey was "dissolving" migrant camps and allowing their inhabitants to travel across the Mediterranean.
Greek port authorities also reported that the Turkish coastguard, which usually operates in the area, had "disappeared".

Last month, Greek intelligence disclosed that Turkey was plans to allow 3,000 migrants to leave their shores and head to Greece per day.

Turkish President Recep Tayyip Edorgan has threatened to flood Europe with migrants if it does not grant Turkish citizens visa-free access to the European Union. With that now looking unlikely, Greek intelligence believes it is only a matter of time before he opens the floodgates.
Categories: Your Safety in Greece , Greece in Europe, Trafficking through Greece Cross- life- Roads