| | |
| --- | --- |
| Posted by moodhacker on November 24, 2016 at 12:50 AM | |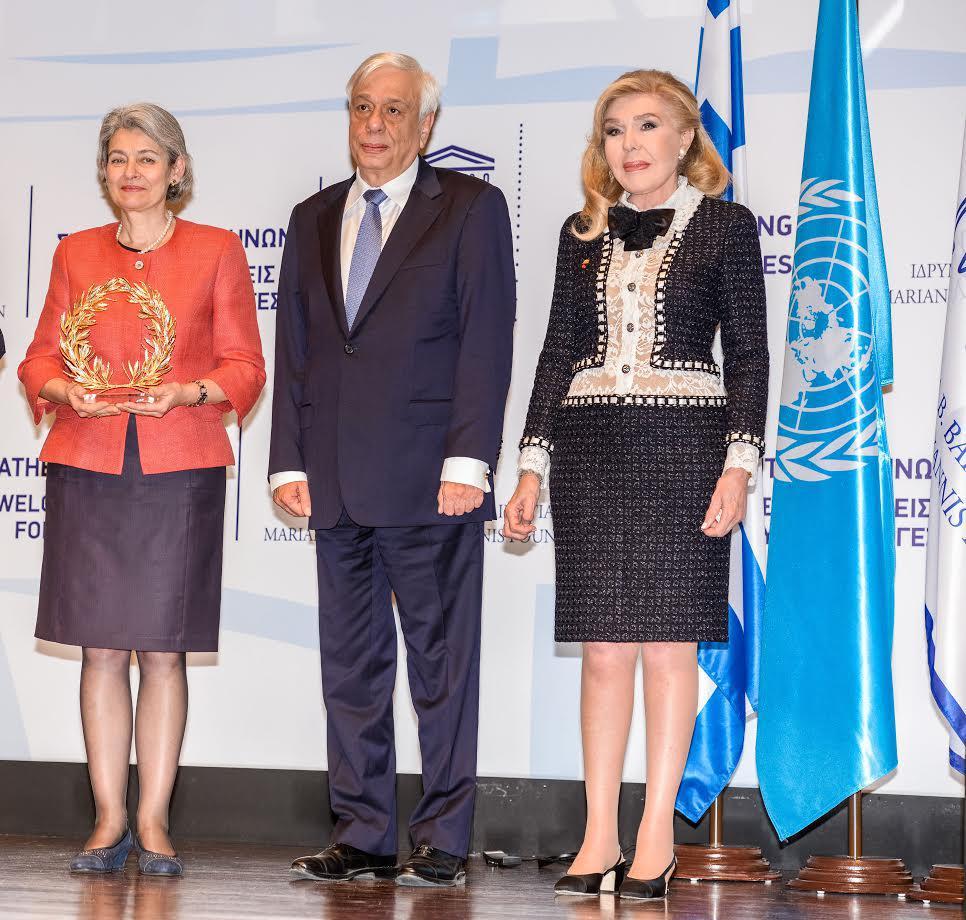 Irina Bokova, Prokopis Pavlopoulos, Marianna B. Vardinogiannis

A strong message about faith and devotion on the universal values of peace, solidarity and understanding, was sent from Greece to the world by the Athens Meeting organized by UNESCO and the "Marianna V. Vardinogiannis Foundation" which was prologed by the President of the Republic Mr. Prokopis Pavlopoulos.
The speakers analyzed all aspects of the complex refugee problem - fundamental issues, international treaties, human rights, multicultural coexistence, the role of the media, and more, while Mayors of cities and islands that are hosting the most of the refugee number in Greece gave their testimonies. Suggestions and proposals where made by foreign and Greek experts who participated in the meeting, professors, consultants and public officials competent in migration policy, representatives of civil society, etc.
The opening of the meeting made a speech of the Director General of UNESCO, Ms Irina Bokova and the Goodwill Ambassador of UNESCO, Mrs. Marianna V. Vardinogiannis made the main speech .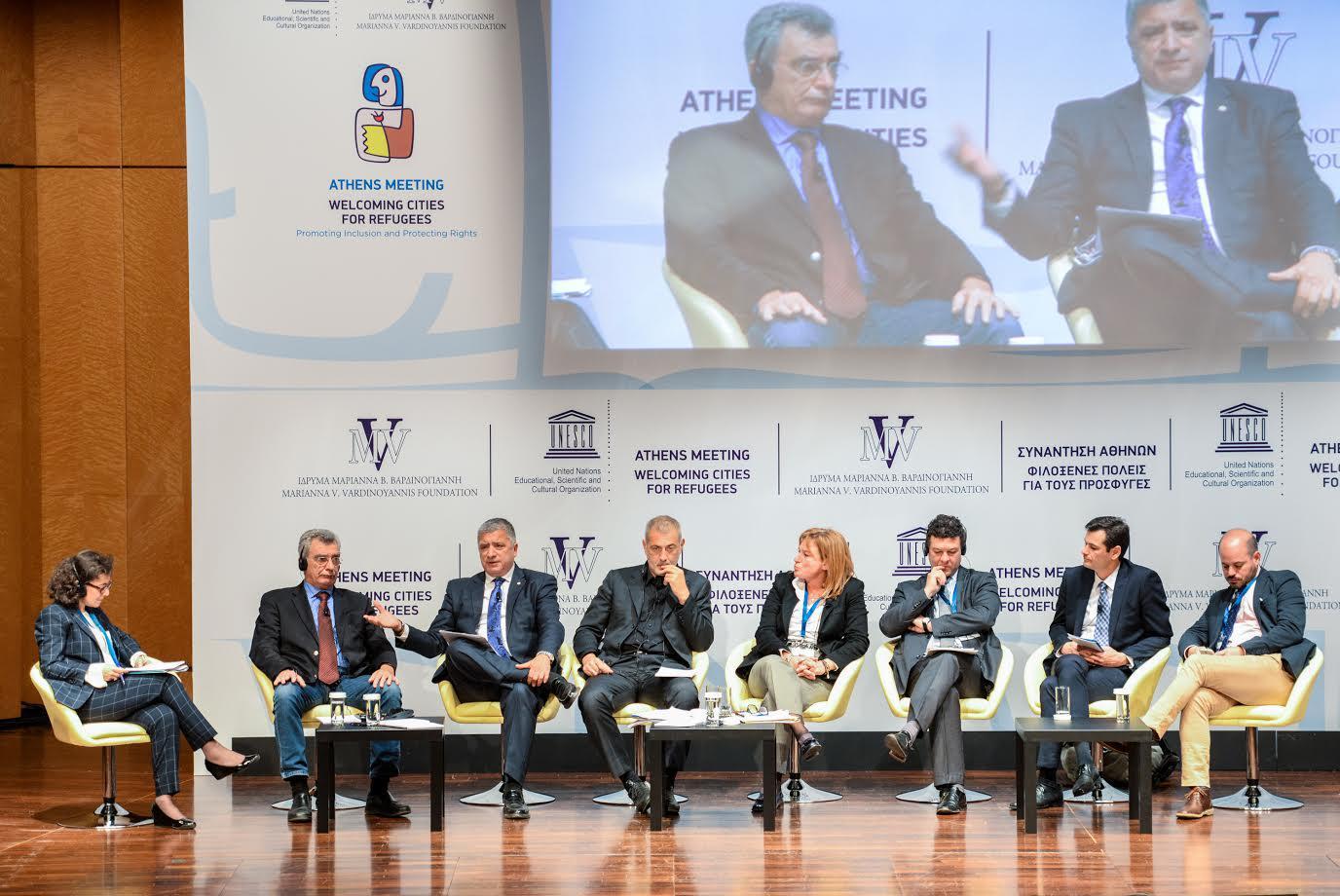 The Minister for Migration Policy Mr Yiannis Mouzala represented the Prime Minister Tsipras and the Government, while Deputy Foreign Minister, Mr. Ioannis Amanatidis, the President of PASOK and Head of the Republican coalition, Mrs Fofi Gennimata was present, and also the Minister of Marine and Island Policy, Mr. Panagiotis Kouroumblis, the Minister of Tourism, Mrs. Elena Kountoura and many others
A Greeting was also addressed at the event by the wife of the President of the Republic of Cyprus, Mrs Andri Anastasiades,and also the wife of the President of the Republic of Albania, Mrs. Odeta Nishani.
The Director General of UNESCO, Ms Irina Bokova was awrded during the summit with the "Foundation Prize Marianna B. Vardinogiannis" 2016.
The views and experience for the refugee issue submitted to the Athens Meeting: the 26th governor of Canada (1999-2005) Ms. Adrienne Clarkson, the President of the Central Union of Municipalities and Mayor of Maroussi Greece, Mr. George Patoulis, Mayor Lesvos Mr. Spyros Galen, the Chios Mayor, Mr. Manolis Vournika, Mayor of Piraeus Mr. John Morali, the representative of the UN High Commissioner for Refugees in Greece, Mr. Philippe Leclerc, President of Global Migration Policy Associates, Mr. Patrick Taran, the Head of Platform for International Cooperation on Undocumented Migrants (Belgium) Michele LeVoy, and the founder of IamSyria.org (USA) Andrew Beiter .
Marianna Vardinogianni , president of the Foundation, was amongst the rare Greek private citizens invited to the State Dinner to Barack Obama at the Presidential Mansion,Athens, November 14, 2016
Categories: Greece 's Armageddon CrossRoads, Trafficking through Greece Cross- life- Roads, Empathy