| | |
| --- | --- |
| Posted by moodhacker on November 2, 2016 at 4:05 AM | |
Two Athens bars have been named among the top 50 in the world in an international competition held annually in London by Drinks International magazine. The World's 50 Best Bars 2016 awards are judged by an academy of more than 400 renowned names in the beverage industry, the Clumsies and Baba au Rum 
Athens will be the capital of rum on November 6-7
Now the founder of Baba Au Rum (which has been among  World's 50 Best Bars 2013 also and 2016) is organising a large festival, the first rum festival for the rum, that twill be held at the Zappeion Mansion with the participation of a large number of foreign bartenders and rum industries will participate in the festival.
Thanos Pournarous is , bartender and owner of Baba au Rum and founder of the magazine Fine Drinking.
"Bars in Athens have made significant progress,"  he says.
 "Only a few cities worldwide can claim that they have a higher position than Athens and these are London, New York and probably Sidney. There are many Greek bars and bartenders that are internationally acclaimed.
For us is very important to prove that Athens is a pioneer and we want to make Athens Rum Festival one of the best worldwide. It is very important that people from the specific industry as well as people that like fine drinking visit Athens."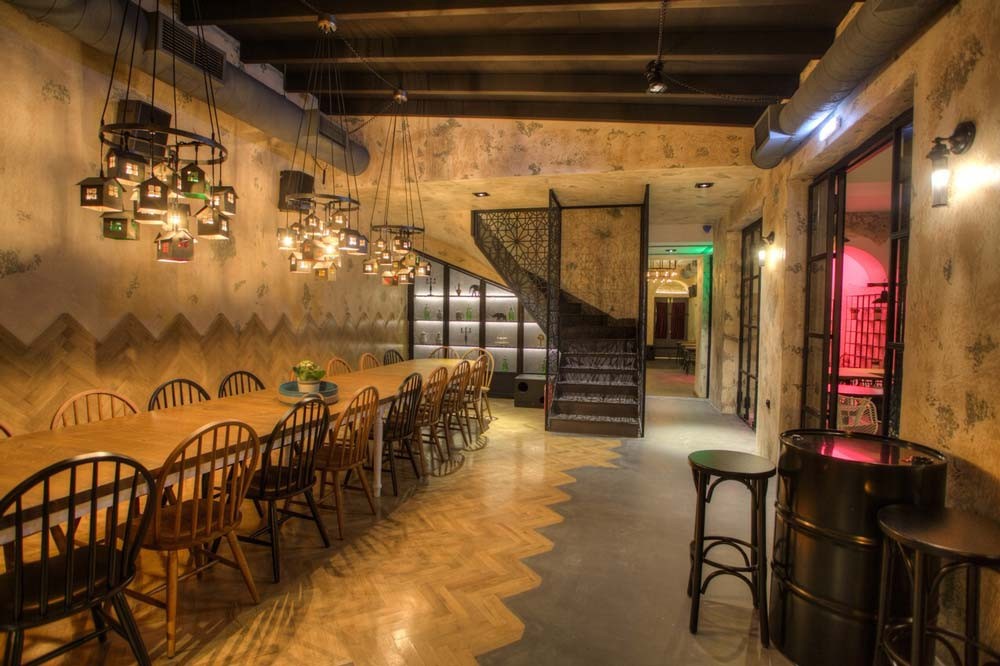 The Clumsies  in Athens, named – 9th best bar in the world, while Baba Au Rum, ranked in 2016 40th best bar wordwide 

The Clumsies – Athens
The Clumsies, located on Praxitelous Street in Athens, was ranked ninth in the World's 50 Best Bars 2016 awards, the highest ranking yet for a Greek bar.
"It's one thing being the talk of the town during your first year or so of opening, quite another to keep the buzz going beyond the initial furore. Hats off to Vasilis Kyritsis, Nikos Bakoulis, Lelos Georgopoulos, Thanos Tsounakas and Giorgos Kaissaris who have done the job with bells on", the judges said.
Baba au Rum - The 40th best bar in the world
The second Athens bar that made the world's best list is Baba Au Rum, located on Kleitiou Street, which came in the 40th place.
"Baba au Rum is proof that you don't have to be big to make an impact. Every visit serves as a reminder that this bar is not much larger than your average home lounge. It has a home vibe to match though, and there in lies the secret to its success", the judges noted.
London and New York bars dominated the World's 50 Best Bars 2016 awards.
The Dead Rabbit in New York was named world's best, while London's American Bar and Dandelyan placed second and third.
The top ten was rounded up by
Connaught Bar (London),
Attaboy (New York),
The Gibson (London),
Employees Only (New York),
Nomad Bar (New York),
The Clumsies (Athens) and
Happiness Forgets (London).
sources :gtp, amna-mpa
Photo source: www.worlds50bestbars.com
Categories: Best of Greece, Greek to You in Greece , Greek2m Your Senses Travel Guide