| | |
| --- | --- |
| Posted by moodhacker on October 24, 2016 at 7:25 AM | |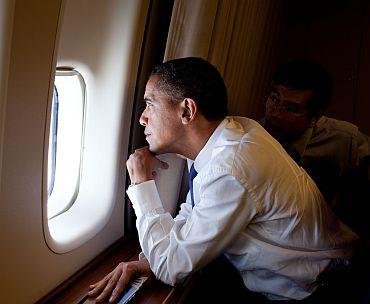 President Obama was said to be expected to fly over to Lesvos during his visit to Greece, according to statements of the Greek Minister of Internal affairs Panagiots Kouroulis in  late Ocober,  "in  a move aiming to symbolically highlight the importance of the refugee crisis issue  for the USA and the US-Greek relationships",  the minister had said, but  this is not reaffirmed at all till now, among other officially released details by the Greek goernment  concerning the US President  visit, hat have been contradicted as well.
US President's Barack Obama visit to  Athens will  take place on  November 15, the week after he is succeeded in presidential elections, by the management of Europe's refugee crisis, Greece's role in the broader region, while  Turkey,'s  attitude becomes unpredictable,  ongoing Cyprus peace talks, and the prospects for a Greek debt restructuring, being the topics expected to top the agenda of talks, Greek soures kept saying .
White House Josh Earnest spokesman had also made clear in the previous days that  the US president was not going to travel in order "to negotiate a new financial arrangement between Greece and the European Union" as Greek government had said to the Greek folks . 
Obama is expected to "spend some time on this trip complimenting the Greek government for the success that they have had in implementing the reforms that they committed to make" said the spokesman, making it clear that an intervention or the negotiation of some sort of new financial deal between Greece and the EU is not on the cards. Obama, however, will encourage Greece to continue "the path of reform that is good for the long-term economic and fiscal situation in Greece." 
As soon as President Obama's visit to Greece was announced,  the local press began reporting by the encouragement of the Greek goernment sources their speculations on the reason for the visit, especially in light of the fact that Obama will head to Germany following his Greek meetings.
Josh Earnest on the official White House announcements did stress though the cultural ties that bind Greece and the U.S. as well as the economic relationship. Obama "is interested in underscoring all of that as he makes his own historic trip to Greece for the first time as president.", Eanest said 
During the celebration of the Oxi Day Foundation last Thursday in Washington DC , though,Vice President Joe Biden told the Foundation gala attendees "I promise he will raise any relevant issue,"when the subject of debt relief for Greece was raised
Categories: Greek Social Animal , Greece , Politics, Greece and the USA