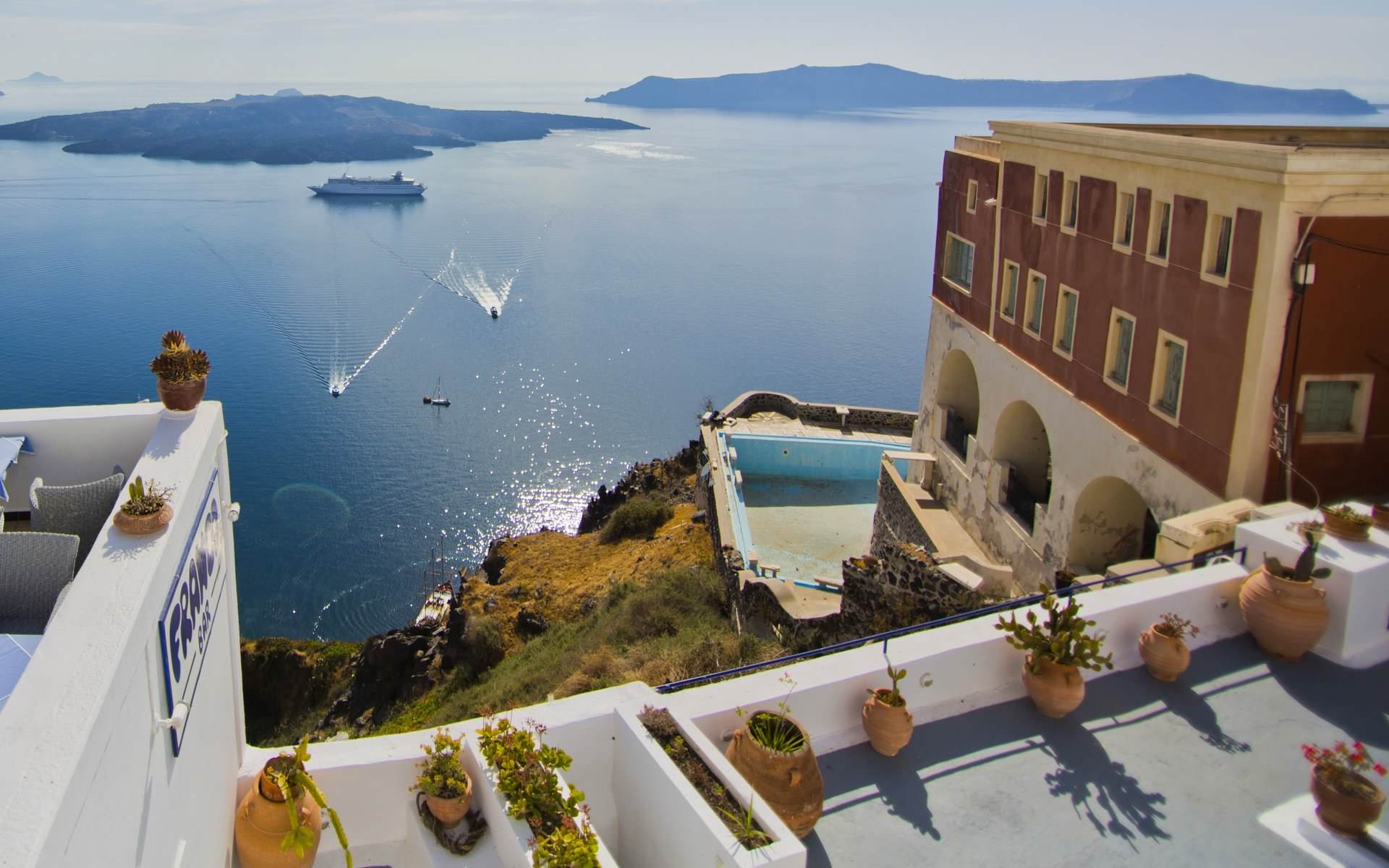 Greece's summer cruise season may have delayed in 2016 to start , as the cruise lines' executives had noted since June, but the latest Istanbul terrorist attack has eventually favored  tourist traffic and passenger arrivals unpredictably, and the season seems to promise to boost more Greece's economy than expected till now
Since July 1, most of the biggest cruise lines announced cancelling call stops in Turkey due to the Istanbul attack, and replacing them by stops on Greek ports, not only Piraeus, but also Volos, Nafplion, Rhodes and more
• Celestyal Cruises , which has cancelled all Istanbul stops for 2016, has estimated to make about 820 calls at Greek ports with its liners serving some 122,000 passengers, and with Nafplion and Chania in Crete being the new call stops that  have been added to Celestyal's Greece itinerary for this .year 
The company also works with Greek products and suppliers making an annual contribution to the national economy of about 110,000,000 euros, Pythagoras Nagos, Celestyal VP sales said on an interview late June
The Celestyal executive has noted that before Instanbul attack, negative incidents in Europe had adversely affected Greece on cruise reservations as part of the crisis on the whole area .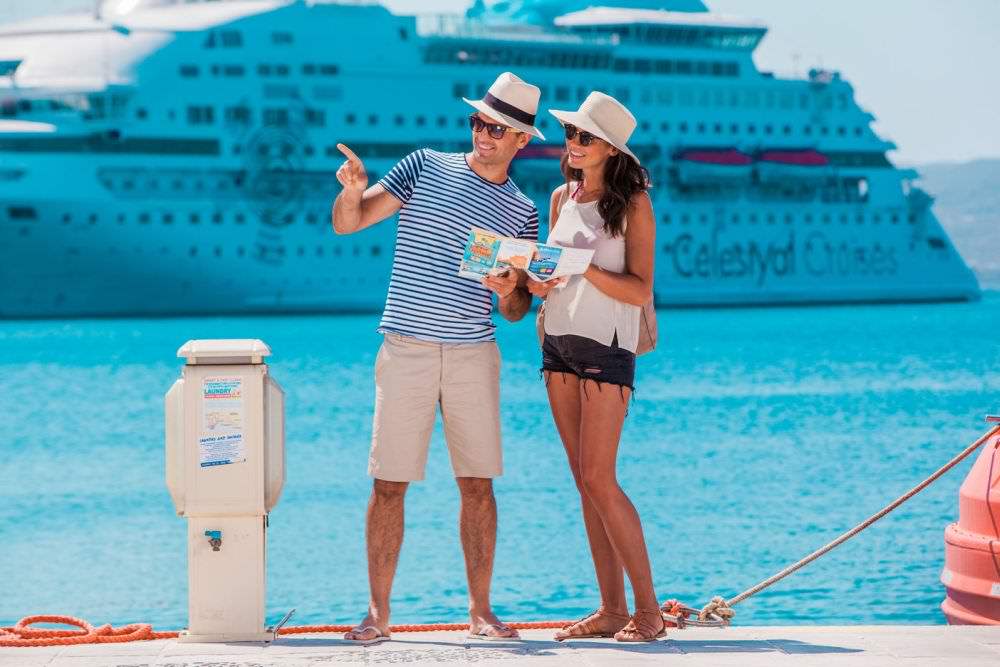 But the latest news since the Instanbul incident on altering of most of the cruise lines itineraries from Turkey and Istanbul stops to Greece, are extraordinary.
Celebrity Cruises, Cunard, Princess Cruises, Seabourn, Uniworld, Windstar and Holland America Line were all due to call in at Istanbul in the coming days and weeks; all but HAL and Uniworld have now canceled and most of these cancellations are replaced by call stops in Greece
Celebrity Cruises. Celebrity Cruises has canceled all calls in Istanbul. A spokesperson said:
"Celebrity Cruises is aware of the situation in Istanbul, Turkey, and our thoughts and prayers are with all those affected by the attack. After discussion with our Global Security team in Miami, we have decided to cancel all of Celebrity Cruises' upcoming calls to Istanbul, Turkey, and replace them with Athens (Piraeus), Greece.This decision was made in the interests of our guests' safety and we apologize for the impact on their cruise. Our guests' holiday time is precious and we did not take this decision lightly. The safety of our guests and crew is always our foremost concern. We are currently finalizing the details of these itinerary changes and will communicate with our guests or their travel agents as soon as we have additional details.
 Princess Cruises. Royal Princess was due into Istanbul next Thursday, July 7, but has canceled the call. 
A spokesperson said: "Princess Cruises will cancel the July 7 call of Royal Princess to Istanbul and instead visit Rhodes. The next call to Istanbul for Royal Princess is scheduled for July 28. That call, and the remaining Istanbul schedule for 2016, will be evaluated over the next couple of weeks and decisions will be made based on the available information and circumstances at the time. The smaller Turkish ports such as Kusadasi will remain on the schedule for the present time. Guests who have prepaid Istanbul shore excursions will be reimbursed via their onboard account.
 Seabourn. Seabourn has replaced its Friday call for Odyssey, originally slated for Friday. Noted the statement: "After a very careful and thorough review, Seabourn has decided to replace the July 2, 2016 turn port of Istanbul with Piraeus (Athens). Seabourn is closely monitoring the situation in Istanbul. The company analyzes information regarding safety and security from many sources, which includes liaising with government intelligence agencies and on-the-ground port security assessments. We are in the process of assessing other upcoming scheduled visits to Istanbul. We will provide an update in the next 24 hours."
Cunard. Cunard has canceled all calls to Istanbul for the rest of this year. Queen Victoria was due in on July 18 to spend a night in Istanbul, but this will now be replaced by Greek Port of Volos on the 18th July and Marmaris on July 20;  and Volos on Aug 29 and Marmaris on Aug 31."
             According to Trip Advisor, Volos Port is a great opportunity to visit Meteora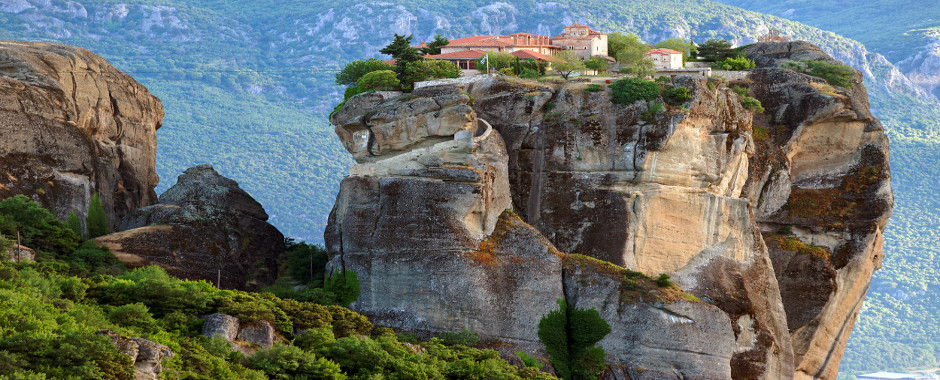 Windstar. Windstar announced the revision of 16 cruises, replacing scheduled embarkation/disembarkation port calls in Istanbul, Turkey with the port of Piraeus (Athens).
Additionally, scheduled mid-cruise ports of call in Kusadasi and Bodrum on affected sailings will be canceled and replaced with visits to the Greek island of Kalymnos and seaport of Nafplio. The changes affect 7-day cruises aboard the 148-passenger Wind Star originally scheduled to embark alternate Saturdays in Athens or Istanbul. The first canceled port call to Istanbul was scheduled for July 9.
Passengers sailing on the July 2 cruise will now disembark in Athens on July 9, and those booked on the July 9 cruise departure will now board the ship in Athens, also disembarking there as originally scheduled on July 16.
The revised all-Greece 7-day itinerary will sail roundtrip from Athens keeping originally scheduled visits to Mykonos, Santorini and Rhodes, and adding Kalymnos and Nafplio, split by a day at sea. Cruises depart from Athens on 16 consecutive Saturdays from July 2 to Oct 15, 2016.
Windstar is in the process of contacting all booked guests and their travel agents with details on cruise and travel itinerary changes and will assist with alterations to travel plans.
Visit our #Grummer 2016 Special Page

Article Sources:  cruisecritic July, tripadvisor, gtp pages
Categories: Your Safety in Greece , Travel to Greece News