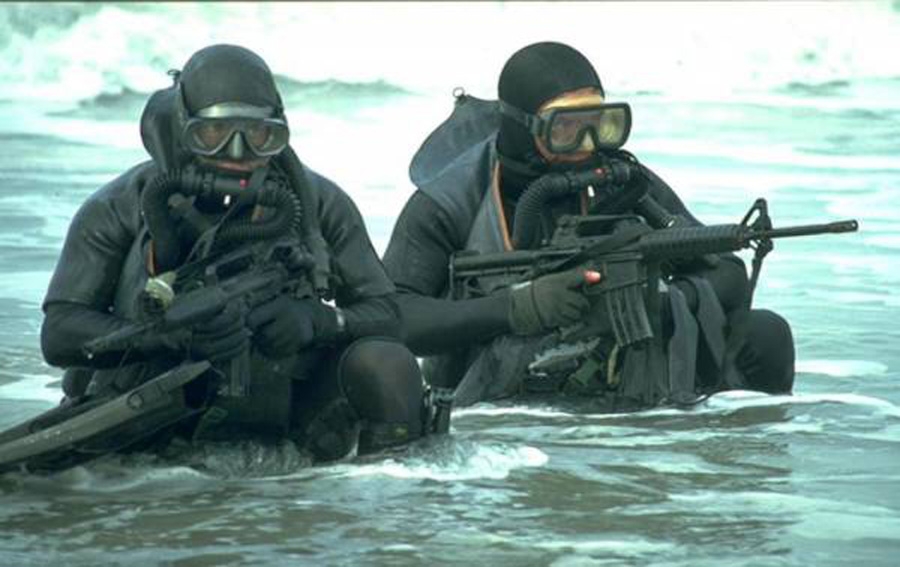 After sailing for almost 27 hours on a 650 miles distance departing from Pireus, the frigate Salamis accessed the port of Tripoli, Libya, Thursday afternoon on July 31, 2014.
, The Greek Navy Seals which manned the mission, as soon as the frigate arrived, secured a perimeter as a suitable space on the port area, settled a boarding mini-station for the needs of the emergency on the port of Tripoli, by securing a perimeter on a suitable space, and helped so the citizens to board on the inflatable boats and be transferred to the frigate which , due to the threatening situtation taking place in Libya on these moments,had to remain sailing near the Tripoli port until the 186 citizens embarked on it .
Due to the large wave height in the sea, it was not possible to transport all the citizens on dinghies, so the transfer continued with two Libyan trailers. The team of the Greek Navy Seals on specially equipped boat was accompanying the boats and trailers on their the route from land to the ship. The whole mission was successfully completed and the first 186 foreign citizens were transfered to Pireus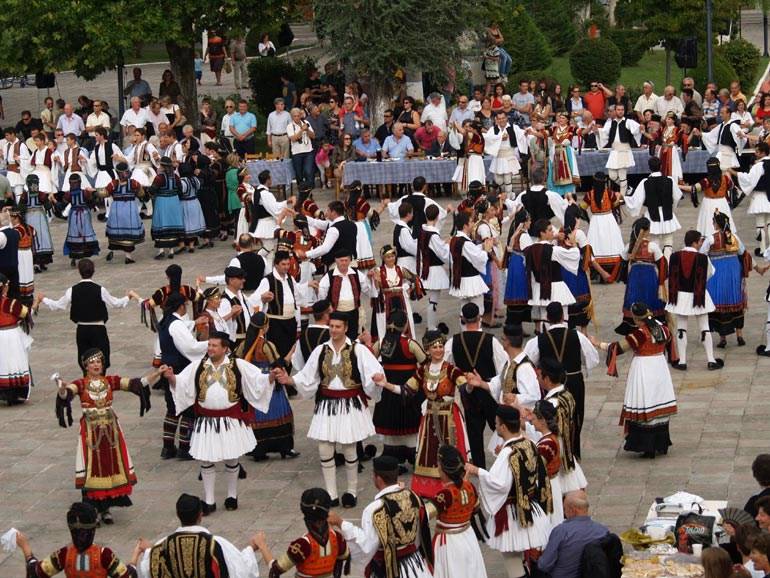 From the 186 people transferred, 77 people were Greeks, (including the staff of the Greek Embassy), 78 were Chinese, 10 British, 12 people were from Cyprus, 7 from Belgium, one from Albania and one from Russia. • The frigate arrived back at the port of Pireus early morning on Saturday, Aug. 2, 2014.
The Chinese Ambassador especially thanked the Greek Nave and government and the Greek Navy Sealsd for their successful operation, which was not the first time for the Chinese in the recent history , On 2011 , Greece had also successfully  evacuated the  13,000 Chinese citizens from Libya in 2011 under the AMSCC: Athens Multinational Sealift Coordination Center.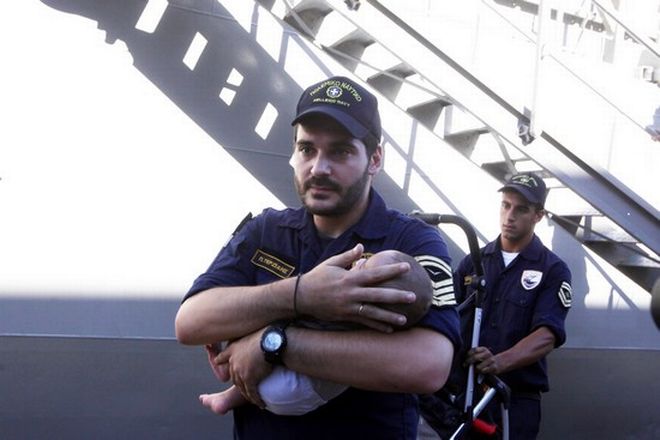 Since the weekend, France, Brazil, Britain, and now Greece and Cyprus have advised their citizens to leave Libya.
Meanwhile, the European Union said it was moving its mission assistance together with its staff members from Libya to Tunisia.
Albert del Rosario, foreign secretary of the Philippines, said he will fly to Djerba Island, which is near the Libyan border to ensure that 13,000 Filipino workers are safely evacuated from Tripoli, Misarata and Benghazi.
https://moodhackerblog.wordpress.com/2014/08/03/greeces-successful-operation-rescues-foreign-citizens-from-libya/" target="_blank">First publication of this Article, August 2, 2014
Categories: Greece , Politics, Greece in Europe, Greece and Neighbors