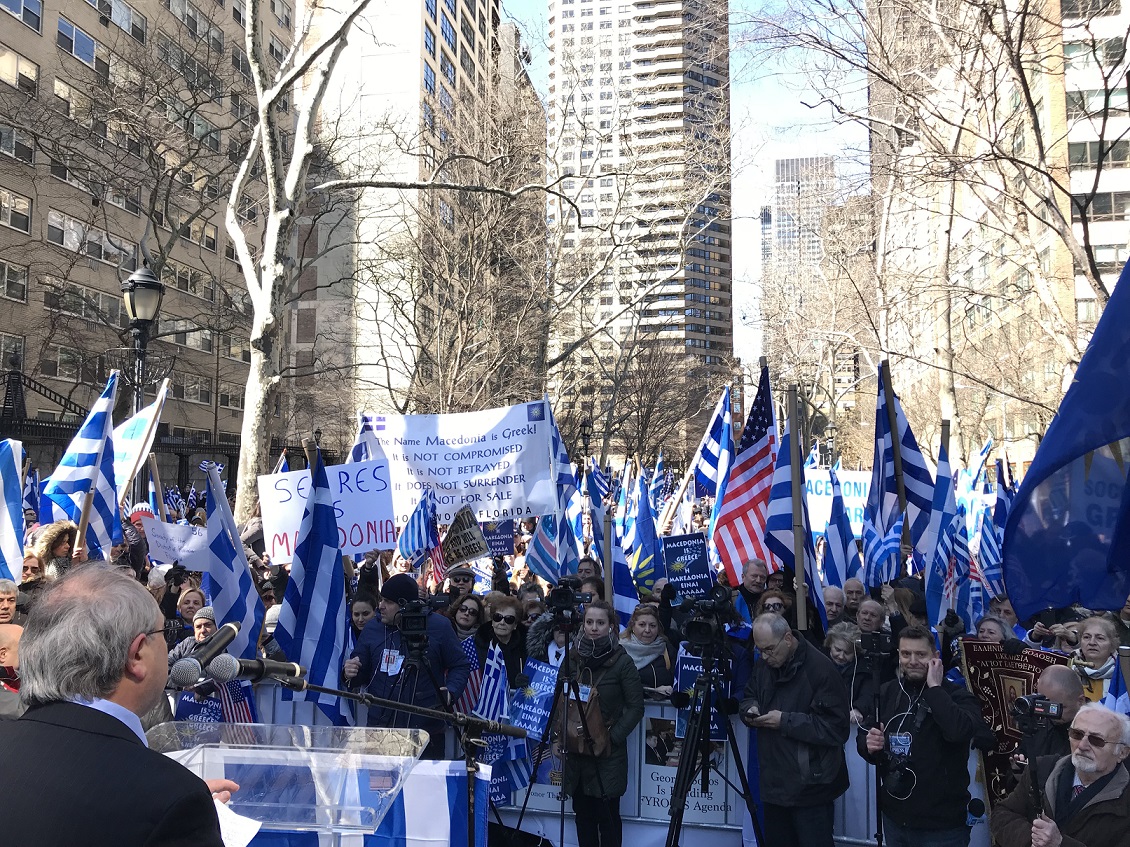 The Greek Americans gathered from many States of the US, in thoussands, in New York, to demonstrate against  any use of the word "Macedonia" in the negotiations currently under way between the governments of Greece and the FYROM, in a rally organized by the Federation of Hellenic Societies of Greater New York, The Pan Macedonian Association of USA, the Hellenic American Congress and other Greek organizations from all corners of the US.
Archbishop Demetrios of America was present and had also endorsed the event. Prominent members of the Greek American community addressed the crowd, including Congresswoman Carolyn Maloney who made a passionate speech saying that Macedonia was, is and always be Greece.
From Greece, the President of  Municipalities of Greece (KEDE) G. Patoulis sent a clear message that
"the thunderous voice of the Greek community gave with this rally a repulsive answer to all those who want to sell out the history of Greece",
welcoming the Rally and the thousands of Greek Americans  gathered in the heart of New York .Mr. Patoulis stressed that

'Local Government will be dynamically present in the national struggle to protect of being sold  the name of Macedonia, the history and the values ​​of Hellenism .'
The largest organization of Greek Americans, the American Hellenic Educational Progressive Association (AHEPA), also participated in the rally.

This is the first demonstration on the naming dispute happening in the United States this year.
Massive demonstrations have already taken place in Thessaloniki and Athens, as well as demonstrations in numerous European, Canadian and Australian cities.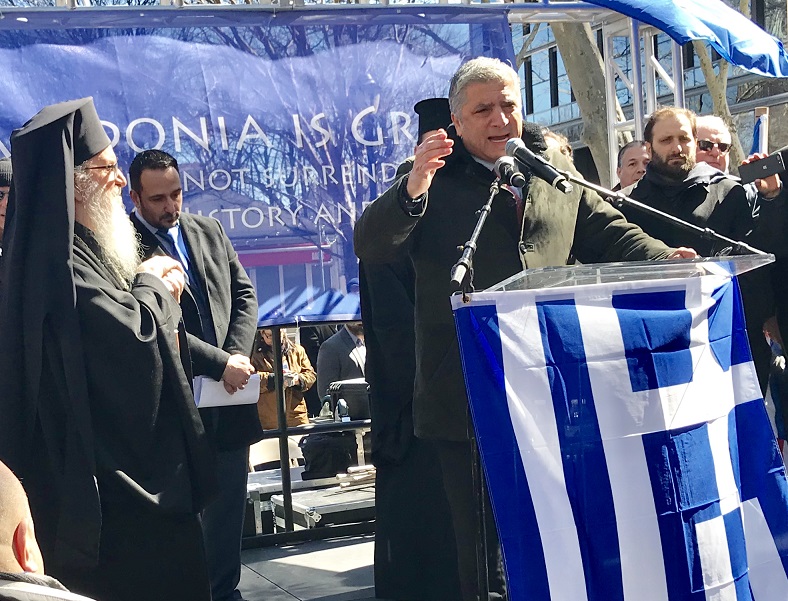 Categories: Greeks Abroad , Greece and the USA, Greece , Politics