2017 prognosis for Greek Tourism could be the best in history!  acording to Tourism Minister Elena Kountoura.
 
In an interview to Greek newspaper Vradini, the tourism minister said that bookings to Greece from traditional and new markets this year were up 15 to 70 percent compared to 2016.
Minister Elena Kountoura announced that there will be 150 new airlinks and 6000 additional flights at least to Greece's regional airports in 2017, in an interview with the Sunday edition of Vradyni newspaper.
 
Kountoura also said that these flights will concern, among others, destinations as Kos, Rhodes, Mykonos, Santorini, Corfu, Cephalonia, Zakynthos, Aktio and Thessaloniki adding that the "the new airlinks include a large number of European cities as well as Russia, Israel and Lebanon", she said 
 
 
Kountoura also said that new direct flights from countries from Asia, the Middle East and USA and other international markets.
 
 
Referring to the new tourist markets she referred to an opening to the Middle East, China and South Korea .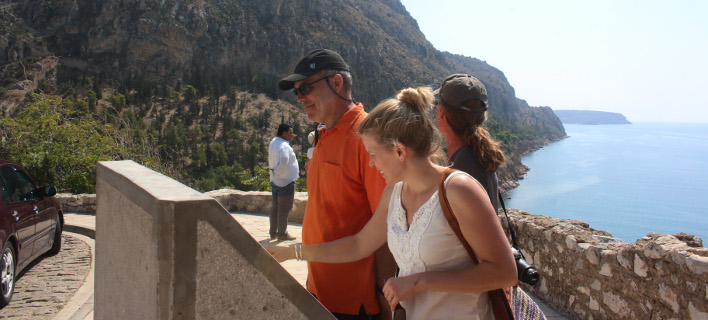 Finally, the Greek Tourism Minister  noted that the pre-reservations from all the foreign markets, traditional and new, are increased by 15-70 percent in comparison with 2016 and everything seems to be very encouraging.
"2017 will be, barring any unforeseen circumstances, the best year in the history of Greece's tourism" she said.
 
. She also mentioned that this year Greece will see a 30 percent increase of tourists from India, according to data from visa centers.
 
Moreover, the minister said that 120 million euros in EU subsidies will be available in the coming months to new small and medium sized tourism enterprises through the National Strategic Reference Framework (NSRF) 2014-2020 program.
 
 
 
Categories: Best of Greece, #GreeceTravel Dream , Travel to Greece News