The Greek President of Athens Medical Association George Patoulis, who leads Greece's Inititative on Medical Tourism, has sought support from the corners of earth where the Greek Diaspora is found.
In Canada , where a two days conference takes place on the Prospects of Medical Tourism in Greece, Patoulis asked personally from Canadian Prime Minister Justin Trudeau his support, whom he met during his trip on the celebration of Greece's Independence Day in Montreal. During their meeting they thoroughly discussed the potential of the development of relations between the two countries in the medical tourism sector.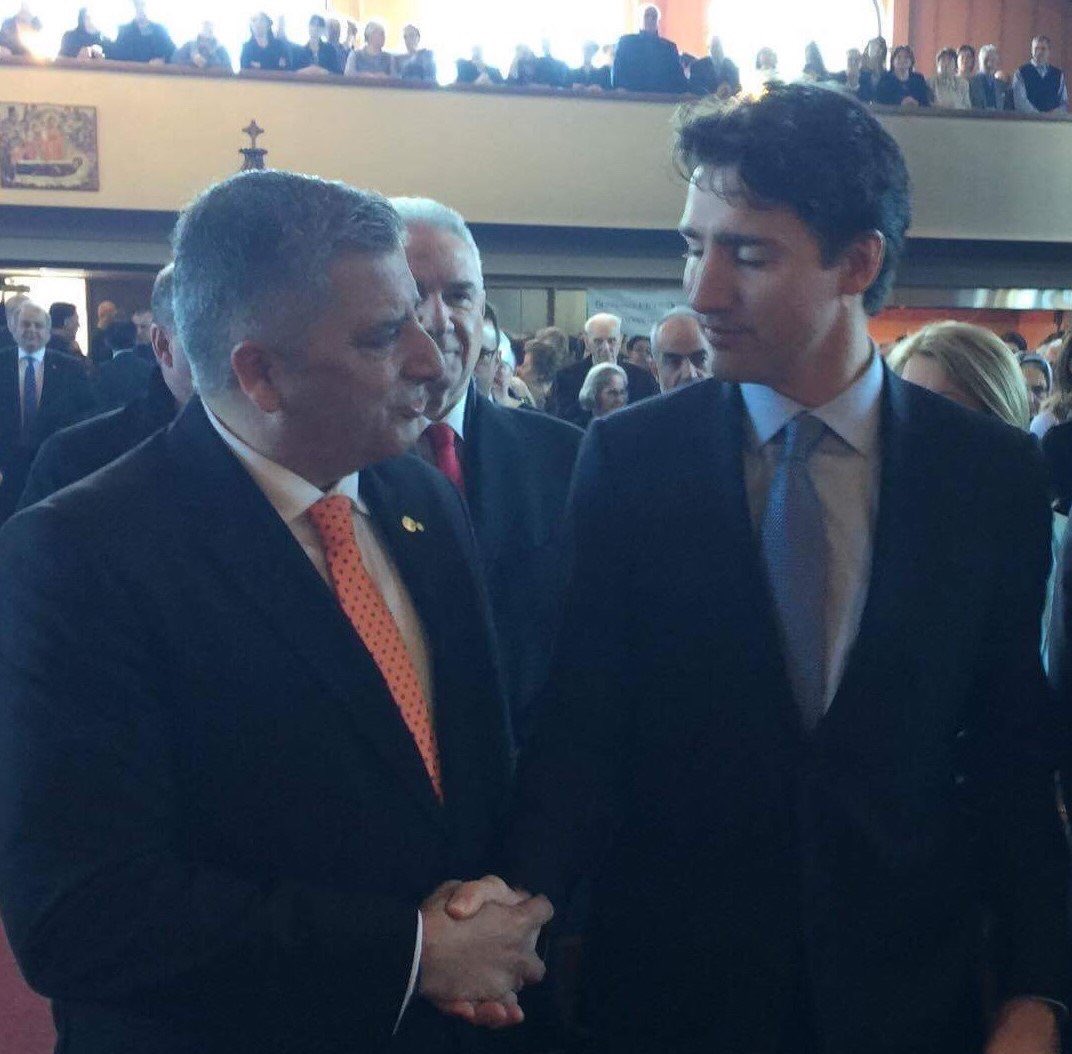 G.Patoulis with Prime Minister of Canada
In the meantime,  a move that is expected to have effects on the private sector of health in Greece, is the cooperation launched between the Medical Association of Athens and the Greek Doctors of Canada Medical Association for the reference of Canadian patients to Greece's Medical Services . The Fraternzation agreement was signed between the Presidents of the two associations, Giorgos Patoulis and Christos Katziakis. 
Health Services in Canada , and many of the Medical services Medical Tourism proposes, may reach a cost even triple in comparison to Greece with most characteristic example the Dental Services which often in Canda exceed a five times cost .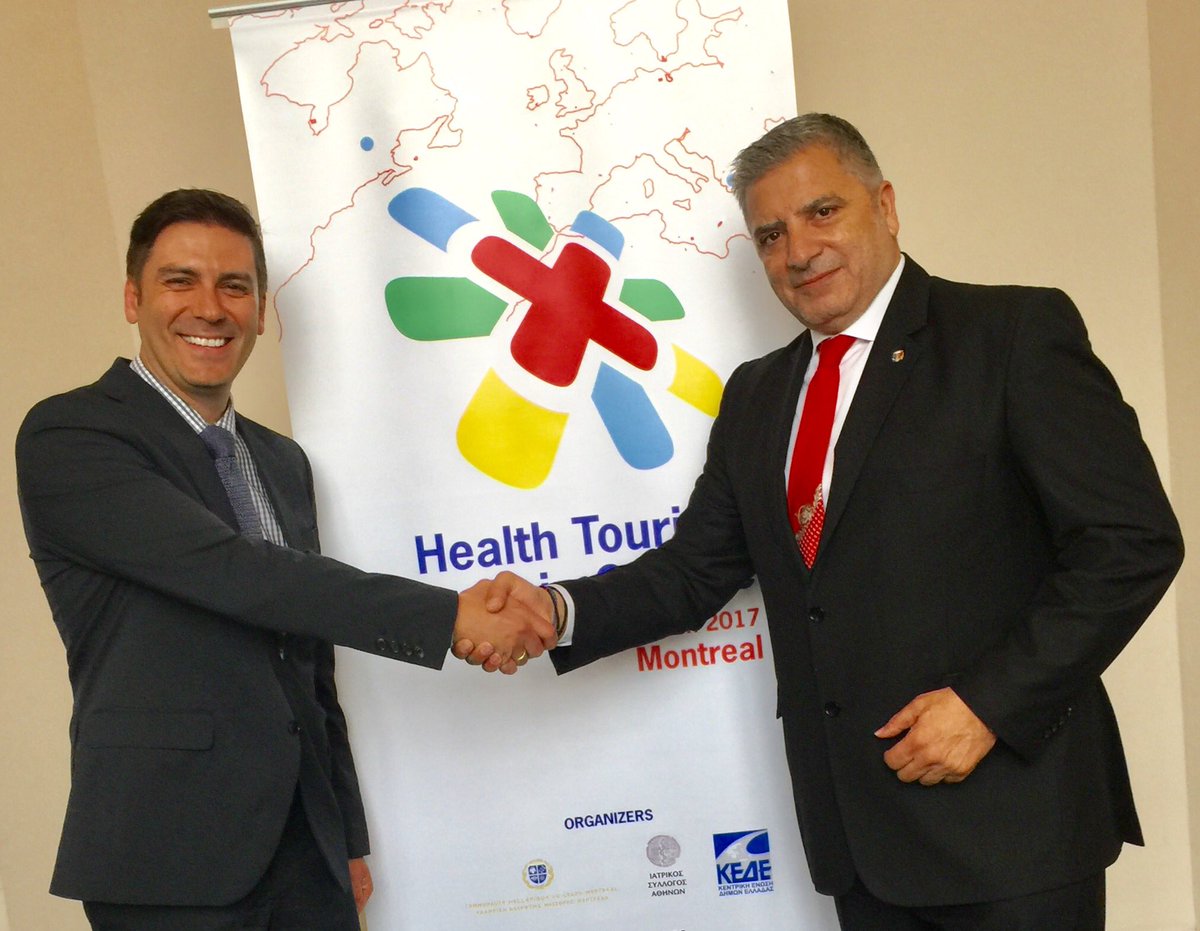 George Patoulis and Christos Karatzios at the Fraternazation event of Athens Medical Association and Greek Medical Association of Canada, Montreal, March 29, 2017
Characteristic example are the dental services, where it is estimated that theimes higher cost than Greece.
Endodontic treatment in Canada, let's say cost between 1500 and 2500 euros, depending if treated by a general dentist or a speciallized periodontist while in Greece the treatements costs 90-100 euro for the general dentist and maximum up to 350 euro for the specialists.
"There are many services that we offer in Greece through medical tourism by the most attractive , and more advantageous being considered up to now , in vitro fertilization, dental services, ophtalmologic services and laser solutions, plastic surgery, and especially thermal treatments, " ISA President George Patoulis stated in Montreal ,
"Our neighboring Turkey receives up to EUR 5 billion yearly from medical tourism either directly or indirectly from services provided. Greece has a high-level scientific staff while the services provided are of the highest quality. Therefore it is an opportunity for our country to highlight Medical Tourism "
Turkey, indeed has focused in the developement of Medical tourism sevices in the latest period , with an impressive number of newly appearing private nursing services, and the launching also of special "floating hospitals".ships and has indeed gained popularity in this sector, which , though, has to unavoidably face the terrorism crisis of Turkey as well as the whole tourism sector of the neighboring countrry that has shifted since last year hundreds of thousands of tourists away
"Canada appears to be an ideal market to lauch Greece;s Medical tourism President of ISA George Patoulis stated, for the immediate developement of Medical Tourism packages by the reference from Canada to Greece of patients and travelers in quest of Health, Medical and Wellness services
Besides, only the Greeks in Canada today exceed the 350,000 in numbers, and in Montreal only, the Greeks are over 85,000.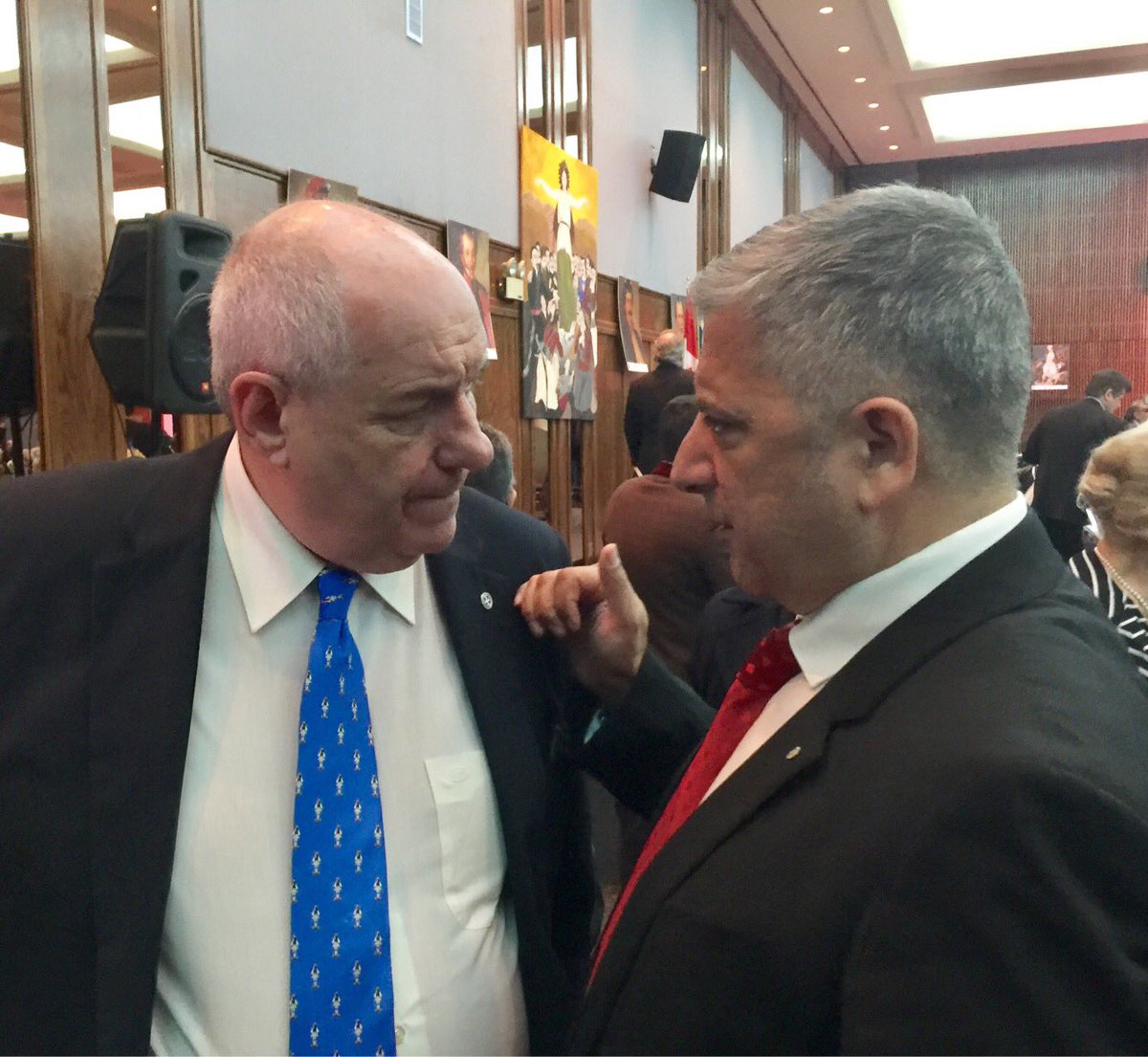 Deputy Foreign Minister Terence Quick representing the Greek government in Canada  and George Patoulis leading the Medical Tourism initiative , 27 March 2017
Greek government reaffirmed its interest to support Medical Tourism initiatives by the presence of Deputy Foreign Minister Terence Quick in Montreal who stated that talks have been made with Tourism Minister Elena Kountoura for the support of a full development program of medical tourism and the launching of thematic medical tourism such as, for example, patients undergoing dialysis.
Visit our Special #MedicalTourism in Greece Page  and find out that Medical Tourism started in Ancient Greece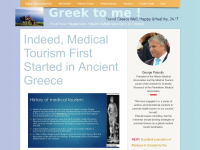 Meet the Healing Springs of Greece's where Ancient Greeks had created the first Spa, identically similar to what they look today by sicence update.  Go to our Special Page , (hosted as  Homepage currently)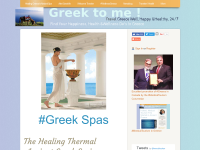 Related stories
Categories: Health Travel &Travel Health in Greece , Travel to Greece News , Best of Greece