| | |
| --- | --- |
| Posted by moodhacker on February 2, 2017 at 10:35 AM | |
Turkish Prime Minister Binali Yildirim told  Turkish  reporters on Friday Feb.3  that  the sovereignty status of a total of 130 islets in the Aegean Sea is questionable and therefore subject to dispute.
February  3 : Military drisslis on Kos island 

 " We call on our neighbor Greece to refrain from unilateral actions that... could trigger tensions and are against international law," Foreign Ministry spokesman Huseyin Muftuoglu said in a statement on Friday February 3, stressing that  Military drills carried out by Greece on the Aegean island of Kos are against international law and could spark tensions between Athens and Ankara .
The exercises breached a 1947 treaty that prohibited this kind of activity on the island, Muftuoglu noted, adding that Turkey could take preventive measures if necessary.
A source from the Greek Defense Ministry confirmed that the scheduled drills involving Greek Special Forces parachuting onto Kos did take place and will continue.
"The training schedule of the Greek armed forces is not going to stop," the source also said.
The island of Kos is located in the southeastern Aegean Sea off the Anatolian coast of Turkey. The island was demilitarized after World War II when Italy gave it to Greece under a peace treaty.
Greece began militarizing some of the islands after the Turkish invasion of Cyprus in 1974, saying that Turkey has no part in the peace treaty due to its neutral position in World War II.
February  2 : Cavusoglu's warnigns   

On Thursday Feb. 2 Turkey's Foreign Minister Mevlut Cavusoglum openly warning that an "undesired accident" could have undesirable consequences on bilateral relations, hardly criticised  the  Greek Defence Minister's  Panos Kammenos flight by his Greek  Army helicopter  over the islets of Imia in the Aegean,  a visit by which the Greek Minister threw a wreath into the sea  to  pay  tribute to the three heros of the Greek Navy  that lost their lives on Imia islets during the Greek-Turkish incident in 1996  which  had brought the two countries  to  the brink of war over the ownership of tthe uninhabited islands known as Imia in Greek and Kardak in Turkish.
 It was about  the 21th Anniversary of the  Imia incident , and Turkey  made sure to dennounce the visit of Defense Minister to the islet  ,  despite the impressive visit on the same islets, - named in Turkish with other name, Kardak,  by the Turkish Army Chief just a couple days earlier
January 29 : Akar 's visit to Kardak

"... A Turkish navy missile boat, accompanied by two special forces speedboats, was seen around the islets Jan. 29. On board was Turkish Chief of Staff Gen. Hulusi Akar. Greek coast guard vessels deployed immediately and, according to the Greek Defense Ministry, the Turkish top commander left within seven minutes. The Turkish version did not mention that Akar was forced to withdraw, but rather implied that, following Greek harassment, he returned to Bodrum" al-monitor.com wrote on its article  Why Turkey-Greece islands confrontation is more than it seems
Januray 28 : the Courts decision 

The tension over the Kardak islets increased in the aftermath of a Greek court ruling last week that blocked the extradition of eight Turkish military officers who Ankara accuses of being involved in the failed July 2016 coup attempt. Turkey said relations between the two countries would be reviewed.
January 31: (unknown still for Greece)
On Jan. 31, two Greek Coast Guard vessels  passed the Kardak islets and entered Turkish territorial waters, after which Turkish Coast Guard vessels intervened and forced the Greek vessels to leave Turkish waters, Doğan News Agency reported, according to Hurriyet
February . 1: :Kammenos flight to Imia

Panos Kammenos flight to the isles took place on February 1 early in the moring , and he made sure to  especially emphashize the aim of his flight  was  to commemorate three Greek heros officers.
"It was my obligation to be there ... I won't ask for anyone's permission," he said.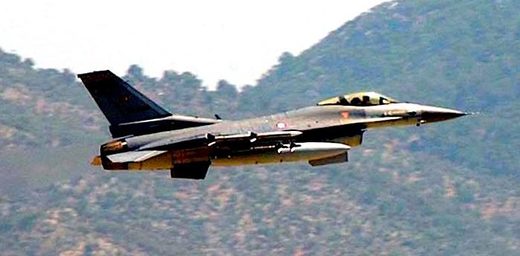 February 1 : 138  violations of  Greek airspace

On the same day and the hours that followed   Greece reported mass incursions,  by  Turkish military aircraft over the central and southern Aegean Sea,  which Greek Defence minister  labelled "cowboy antics". Defence ministry officials said they had recorded 138 violations of Greek airspace , an unusually high number. They were intercepted, the officials  said.
"We want peace, we are not looking for a fight or for trouble in the Aegean, but there won't be an aircraft which will not be intercepted," Defense Minister Kammenos told the same evening on Antenna Television.

February 2: Cavusoglou on Hurriet

One day later , February 2,  Turkish daily Hurriyet   hosted  Cavusoglu's  accusasions to  the Greek Defense Minister  for  "constant provocations" where the Turkish  Foreign Minister added "if there is an undesired accident, it will not be possible to correct it."
But what is it about the Imia  islets?
"Turkish citizens younger than 20 or even 30 years of age don't have a clue what Kardak is. But middle-aged and older Turks know that Kardak was the last serious crisis between Turkey and Greece in 1996", all-monitor,com writes .
Kardak is the Turkish word for a pair of tiny islets in the Aegean Sea. In Greece, they are known as Imia. Except for a few goats, in 1996 no life had been detected on the islets, which lie between the Greek island Kalymnos and Turkey's Bodrum Peninsula on one of the most beautiful parts of the Aegean. To Greece, the islets are Greek territory; for Turkey, they are in "gray zones" — meaning "undetermined sovereignty by Turkey" — and therefore Greece cannot claim them. The Turkish population believes Kardak is part of Turkish territory and thus has to be under Turkish sovereignty.
Having a total of only 10 acres of surface, the Kardak islets naturally have no strategic value at all.
Ima/Kardak, Turkey and the EU

Nonetheless, due to a variety of reasons — not necessarily rational ones — back then, Kardak became the venue of a dangerous confrontation between the two NATO allies. The standoff was defused and war was averted, the al monitor article explains, concluding though  that
"What happened at Kardak a few days ago has more political significance than military. It was aimed at the EU, via Greece", referring to the EU- Turkey  dealfor the refugee flows by which Turkey is threatening EU and its border control .
Greek President Prokopis Pavlopoulos, indeed,  stressed  for the latest events in  Greek-Turkish relations , the need to respect the concept of peace and international law, noting, however, that Greece "among other things has to guard and defend the borders of the European Union,"
Turkey claiiming to be reasonal

"But Athens is using the Imia islands to "escalate tensions,"Cavusoglu said talking to  Hurryiet , stressing that on the contrary,  Kammenos is the one who should be "prudent" and that Ankara knows how to respond.
"We know how to give the necessary response, the minister's approach isn't new ... if the situation escalates, God forbid, if there is an unwanted accident, there will be no going back." 
Cavusoglu added that Ankara has complained several times to Prime Minister Alexis Tsipras about Kammenos's behavior.
 "Points of disagreement between two countries should be resolved with dialogue," he said and insisted that from their part

"We are behaving reasonably so there are no tensions with our neighbours" ttalking to the Hurriet
SOURCES: ANA -MPA , RT News, Reuters, all-monitor, Hurriyet , Doğan News

Categories: Greece and Neighbors , Greece in Europe, Greece 's Armageddon CrossRoads