| | |
| --- | --- |
| Posted by moodhacker on November 28, 2016 at 12:00 AM | |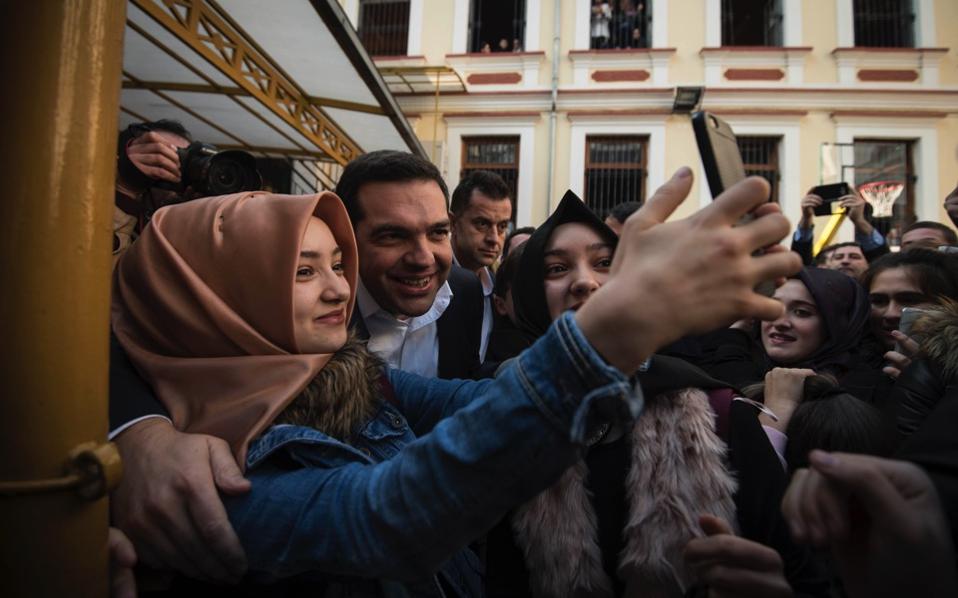 Greek Prime Minister Alexis Tsipras , more symbolicaly than ever adressed to young students of a prototype two-faith school s in the  North Eastern Border Area of Greece, addressing the Music High School – Lyceum of Komotini,  in Thrace, a town with a substantial number of Greek Muslim residents.

The coexistence of Christians and Muslims in Thrace is cause for optimism in the face of new challenges the world is faced with.
Tsipras made his  visit with Education Minister Costas Gavroglou to the public,  state-run music school  which is attended by students of both faiths.
"In this school, you, Christians and Muslims, bring a message of optimism, that our coexistence has been and will always remain productive. Culture, along with education, are our biggest weapons and they will forge our identity so that we can respond to new challenges, the challenges of the new era," Tsipras said, addressing the students.
  He emphasised that
This is our place, and this is our identity; interwoven with contributions from all sides, from all religions, in all respects."
Tsipras called the school an "example of coexistence and that the element of culture grafts our communities, small and large, because culture is manners, customs, culture and soul. It is no coincidence that our common cultural tradition form a very substantial, very great message for the future.
 The school's director struck a similar note, vowing not to allow nationalism to rear its head in the region, saying that some people were trying to poison relations between Christians and Muslims.
 "We will not permit nationalism to have a foothold in our region," Ilias Ioannakis said.
Categories: Greece and Neighbors , Greece , Politics, Greece 's Armageddon CrossRoads