| | |
| --- | --- |
| Posted by moodhacker on November 9, 2016 at 9:00 PM | |
There's a Greek saying that goes, "Every stone you turn, you'll find a Greek underneath."
Well, the Donald Trump election campaign could not be an exception. Three Greek Americans were part of the successful campaign that made the famous businessman the 45th U.S. President.
George Papadopoulos was director of the Trump campaign on foreign policy issues.
Born in Chicago from parents originally from Thessaloniki, he studied political science at DePaul University in 2010 and got his Master's degree from the University College London.
Before joining the Donald Trump camp, Papadopoulos was adviser in the Ben Carson election campaign, who withdrew from the electoral race by announcing his support of Trump.
Papadopoulos' recent business activities focused on the cooperation between Greece, Cyprus  Israel and Egypt  for the conclusion of an energy alliance.
In a recent interview with Cypriot newspaper Phileleftheros, Papadopoulos spoke of the key role Cyprus can play for stability in the Middle East.
George Gigicos, was operations director of the campaign. With the motto "anytime, anywhere," the Greek-American from Florida had undertaken to prepare the ground for gatherings of the Republican candidate across the country.
His company, Telion, specializing in strategic communications, crisis management, political operations has done a great job in the campaign, with Trump recently congratulating him through Facebook.
Telion clients include three former presidential candidates of the Republican Party, the White House under President George W. Bush and
the U.S. Treasury. BP oil company asked Telion to manage the crisis after the accident in the offshore oil platform in the Gulf of Mexico. Without a doubt, George Gigicos has earned the reputation of the man for special missions.
The Chairman of the National Republican Committee, Reince Priebus had taken on his shoulders what Bloomberg Businessweek magazine described as perhaps the most difficult job in the United States, as the 44-year-old Republican of Greek ancestry was asked to unite the party under Trump. And he succeeded.
Priebus is of Greek descent from his mother's side and says he is proud of her. He appears regularly with his family at the Greek church of Saint Sophia in Washington. When he was a child, he spent summers with relatives in Athens and knows the city quite well and speaks Greek equally well.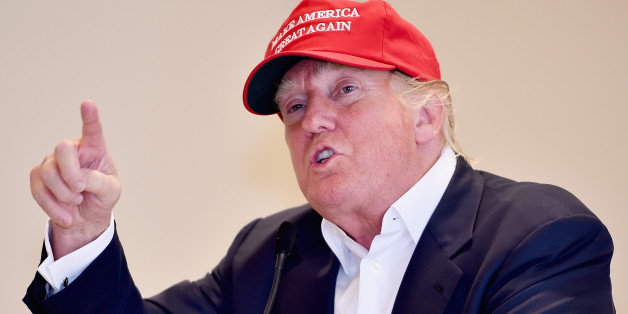 source: Greek Herald Tribune

Categories: Greece , Politics, Greek Social Animal , Greece and the USA