| | |
| --- | --- |
| Posted by moodhacker on November 10, 2016 at 12:00 AM | |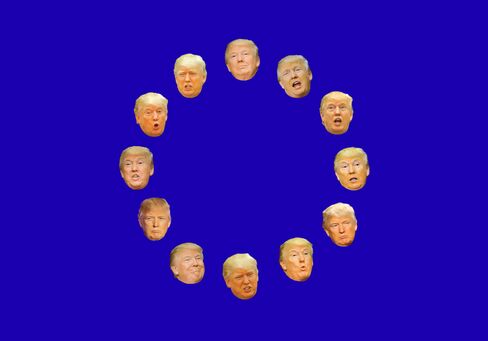 The European Parliament Vice President, an MEP of Alexis Tsipras' governing party in Greece D. Papadimoulis, characterized
"Severe negative development for the whole planet,"
the election of Donald Trump, in a statement to Athens News Agency an hour after the US Elections result was wolrdwide officially announce.
On Wednesday morning Mr. Papadimoulis stressed the need for Europe to be mobilized on "Social Cohesion and Development" and the need for Greece "to quickly implement its planning for debt relief with the aim to become a pole of stability in the wider region."
The statement by Mr. Papadimoulis by ana-mpa:
"The victory of Donald Trump is a negative shock, a serious negative development for democracy and stability throughout the world, as it is clearly already shown from the rush of Marine Le Pen to celebrate about his win,
On these moments every democrat and intelligent person anywhere in the world has all the reasons to get worried .
In Europe, moves should be made  in all areas as soon as possible to enhance the stability, coherence and political development as an effective answer to the instability wave that will arise.
For Greece, on these moments, two things are crucial to be done. First to implement our planned moves for the debt relief which will allow the turn of the country to economic growth, and secondly, to tidy up our home, Greece, by highlighting the country as a pole of stability in the region.

May the painful shock that the victory of Trump causes, become a wake-up message to a broad antifascist democratic front all around the world, as to address the risks the Trump win marks "
posted( in Greek)

11.09.2016 10:38 ANA-MPA,
mignatiou.com

Categories: Greece , Politics, Greece in Europe, Greece and the USA