| | |
| --- | --- |
| Posted by moodhacker on September 23, 2016 at 3:20 AM | |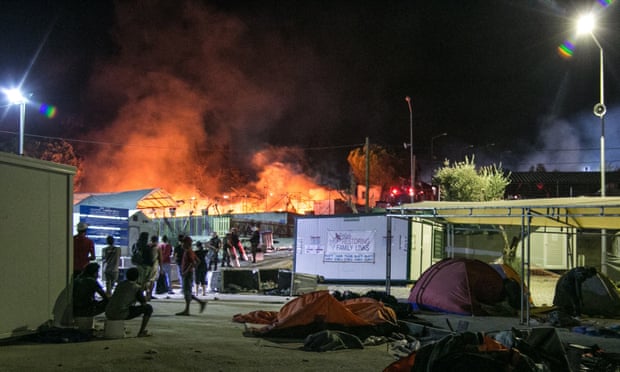 The  Minister of Migration insists ignoring and delaying since July the assistance offered by the  UNHCR to support and enhance reception service with 118 contractors, denounced the ex General Secretary on Reception of the Greek Minister of Migration Odysseas Voudouris who resigned during the previous days , promising that he "ows  the truth primarily to  refugees"
While no one of us should not forget that "refugee" means human souls and corrupted lives, the situation in Greece in refugee crisis response is dramatically  deteriorating day to day, stresses Odysseas Voudouris in his peraonal facebook account, and continues: 
The structures in recpetion and accomodation centers remain drifting units at an ungovernable system without an operating plan, in the middle of such sad developments,he underlines,  such as those occurring now in Lesvos.
The irregular and degrading situation has created shadows as tripling the budget of a settlement , and would inevitably create even moreshades, if the process of international competitions is not followed, eg for buing the hutches for the settlements. These critical questions, as well as questions concerning the reduced absorption of European funds, have not been answered so far.
Still , no governmental response is shown, or answer is given by the Ministry of Migration to the public for the resignation of the General Secretary of Reception, while the chaotic situation in Lesvos remains unsolved , with the 4000 capacity accomodation centre in Moria being destroyed by the fire of last Monday, Sept 19.
No solution has been still found , despite the government's promises for sending a ship to host the homeless refugees until the damage is repaired.
"On Wednesday the vessel will depart for Lesvos, and it will be able to accommodate over 1,000 people, " had said Minister of Shipping Dritsas on Tuesday, underlining that "If needed, we will send a second ship to be used as a hosting facility, while priority will be given to families" .
But the ship owners denied to send any ship on this purpose , according to information by Greek to me !, while the official answer of the government on that , wirtten through the govt. press agency ANA-MPA, is that the Mayor of Lesvos has denied it .
Indeed the Mayor of Lesvos Spyros Galinos, sent an official letter to the Ministry of Shipping and Maritime, unerlining the risks of such a solution in case this would become permanent, for any risks ( safety and sanitary and tourism associated risks ) that would emerge by such a solution, since Mytilene port is in the centre of the islands' capital. But the Mayor did not deny the solution for a small period of time , while the accomodation center at Moria hot spot is still burned.
Who set the fires?
Interesting is that the governent puts the blame to the NGOs, including the UNHCR.
In a meeting held on Thursday September 22 by the EKEPY, the National Operation Center of Health for the response refugees accommodation in Lesvos after the fires, governmental authorities announced that the fires in the hotspot of Lesvos were set up by the UNHCR and the NGOs in the island, while still the Greek PM Alexis Tsipras was in NY for  the UN summit for refugees 
No one is able to define for the moment what the underlying problem in the Greek governement and the UNHCR rekationships might be  
Categories: Greece 's Armageddon CrossRoads, Greece , Politics, Greece and the USA