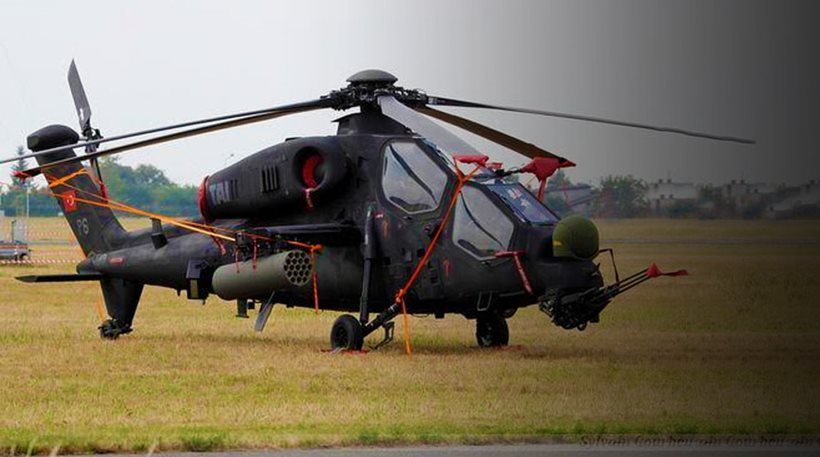 Eight Turks, seven of them Turkish army officers and one civilian have landed by a Black Hawk  Turkish helicopter at the airport of Alexandroupoli, North Greece, after sending out Mayday singal ,and asked for political asylum in Greece as soon as landed , causing a a "multiple political and diplomatic" headache to the Greek government , which has officially supported the democratically elected government of Turkey ,first among all the governments of the Western world, on Saturday ,early morning hours July 16, as soon as the Military coup took place in the neighboring country .
The identity of the Turkish passengers of the helicopter is not yet known, and it is worth notifying that all the seven militants have "dismantled" their grades of their uniforms, so as to not let being obvious their rank on the Turkish army
According to preliminary information the helicopter radioed the Mayday signal at 11:45 Saturday morning and landed in Alexandroupolis airport at at 11:51.
As soon as the Mayday signal was received by the Greek airport, the Police department was notified, and the incident is being handled by the Greek Foreign Ministry.
It was estimated since the very first moments of the helicopter's landing that the Turkish passengers would ask for political asylum, since no technical damage was noticed by the first inspection on the helicopter's functioning , the credible Greek Defense re porter Paris Karvounopoulos reported on air on the radio and wrote on his website Militaire,gr
It is likely to be persons involved in the Turkish coup, who defected, Karvounopoulos said, adding that their request for political asylum will follow political processes.
Latest information say that Turkish government asked for the Black Hawk to be returned to Turkey .
Categories: Greece , Politics, Your Safety in Greece , Greece in Europe