| | |
| --- | --- |
| Posted by moodhacker on August 19, 2014 at 6:10 AM | |
Norovirus stomach bug, is according  the Greek CDC's epidemiological assessment the cause of acute gastroenteritis outbreak that made hundreds of foreign tourists  ill in in August  2014 in Greece, who were  residing at a hotel on the island of Rhodes, an announcement of the Hellenic Center for Disease Control & Prevention (Greek CDC, KEELPNO, HCDCP) said on 21 August 2014 
Following media reports in the european press regarding gastroenteritis cases in a hotel on the Greek island of Rhodes, the Hellenic Centre for Disease Control and Prevention (HCDCP) clarifies the following:
The HCDCP in collaboration with the local public health authorities and the National Network of Public Health laboratories has been investigating the report of increased gastroenteritis cases in a hotel in Rhodes since 14/08/2014.
According to the available epidemiological data:
• The onset of this gastroenteritis outbreak was on 12/08/2014, and involved only mild symptoms (vomiting and diarrhea lasting 1-2 days) in guests and members of the hotel staff.
• Cases were mainly notified until 18/08/2014, and No case has required hospitalization.
• No trends have been noted among guests from a particular ethnicity or a particular hotel floor, while cases comprise various ethnicities.
• No similar cases have been reported to the HCDCP from other hotels on the island during the same period. No increase in gastroenteritis cases in the community, beyond the expected for this time of the year, has been noted according to the local health care services.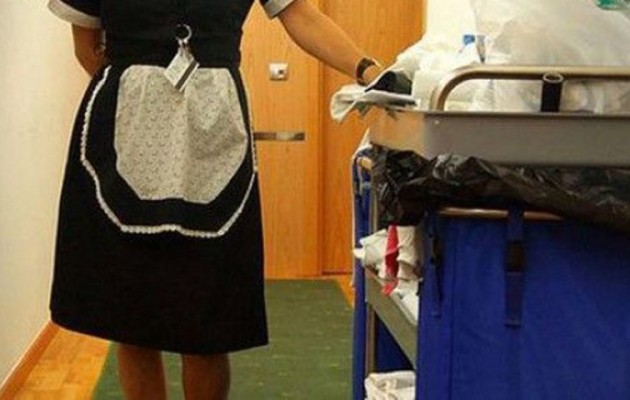 • The unit for Food- and Waterborne Diseases of the HCDCP has made scpecific recommendations for the management and the prevention of gastroenteritis cases to the hotel management, according to guidance that has been developed by HCDCP and has been circulated earlier in the year to all hotel owners in Greece.
• The collaboration with the hotel management is satisfactory.
According to data available so far, the working hypothesis is that this is a case of acute viral gastroenteritis, possibly due to norovirus, mainly transmitted from person to person.
Norovirus is a very common cause of gastroenteritis in the Western world, causing more than 200 million cases per year.
Τhe number of new cases has declined significantly and at this time emphasis is given to the implementation of the recommended measures for the prevention of new cases. The HCDCP has already awarded regarding the event the European public health authorities and in collaboration with the local public health authorities on the island is closely following the particular event.
By theHCDCP Press Office
Categories: Health Travel &Travel Health in Greece , Your Safety in Greece , Travel to Greece News