| | |
| --- | --- |
| Posted by moodhacker on February 19, 2015 at 6:05 AM | |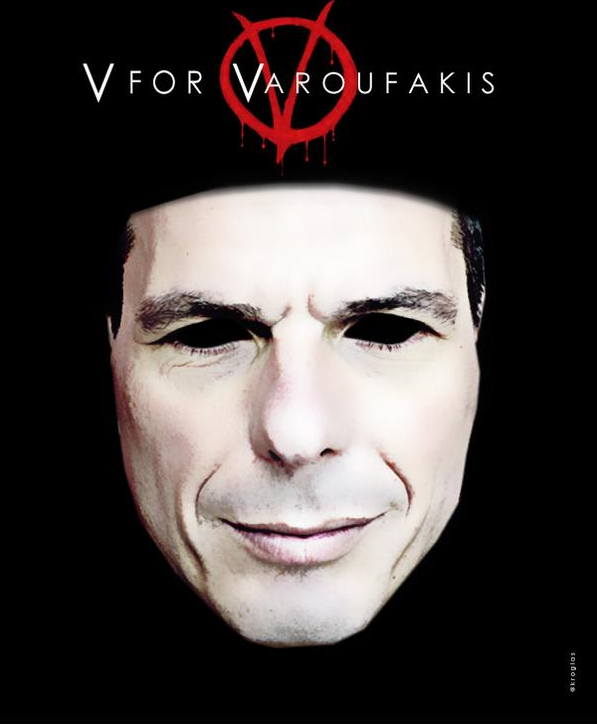 He came with his scarf, he didn't bring any documents, facts, numbers or a plan, , said Germany and Brussels for Yianis Varoufakis' last presence on the failed Eurogroup straightly humiliating, once more, the braves of the new Greek government, as if Greece, and its new government were the eurozone's third world slaves.
Yes, they dared to refute worldwide the official statements of the Greek Finance minister, which he had made publicly to the international press on the moment he stepped out of the failed eurogroup.
The Greek FM, and Professor of Economics dared immediately of course to answer back, the scientific way. These are the facts, he said. This time to the world .
Yanis Varoufakis published online s0-called Varoufakis' file which contains his speeches at the two eurogroup meetings accompanied by the official Greece's proposals, as well as the hot drafts : the one submitted by EU COmmissioner Piere Moscovici for which he had said before the Monday eurogroup that he would sign, and the draft of Eurogroup Head Jeroen Dijsselbloem.which finally replaced the Moscovici's one, and was rejected by Athens as unacceptable on Monday 16.
This is the Varoufakis file on its original version
To find more about the similarities that could have really trapped Greece's signature, and the crucial points that were added to Dijsselbloem's final draft that made it unacceptable to the Greek side go to our moodhackerblog article https://moodhackerblog.wordpress.com/2015/02/17/these-greeks-do-read-the-drafts-before-signing-them-tsipras-strongly-condemned-the-multiple-agreement-draft-versions-handling-of-the-failed-eurogroup/" target="_blank">These Greeks do read the drafts before signing them ...

For Greece's Luck, for the Luck that follows the braves of this world, and also for the luck of the Truth, there was one-and only- journalist internationally , Paul Mason of Channel 4 who searched for the truth the same night. Have a look on his words the day after, talking on Alpha Tv about Greece's position and positioning at the eurozone, where he admitted that Greek new government has indeed some enemies, by naming the stronger of them to be Mariano Rajoi.
It is the first time that a Greek government negotiates , it is the tougher negotiation I have ever seen since 2011, and Im sure it going to go to the very end, emphasised  Paul Mason
Find this video here, on our https://www.youtube.com/watch?v=0fnLSbgO8JA&list=PLOtU3OD36YBui14O8LUvo_EKf4yWc_gRu&index=1" target="_blank">Greek News Update by Greek2m on Youtube
                                          https://www.youtube.com/watch?v=0fnLSbgO8JA&list=PLOtU3OD36YBui14O8LUvo_EKf4yWc_gRu&index=1" target="_blank">
Categories: Greek Social Animal , Greece in Europe, Greece , Politics