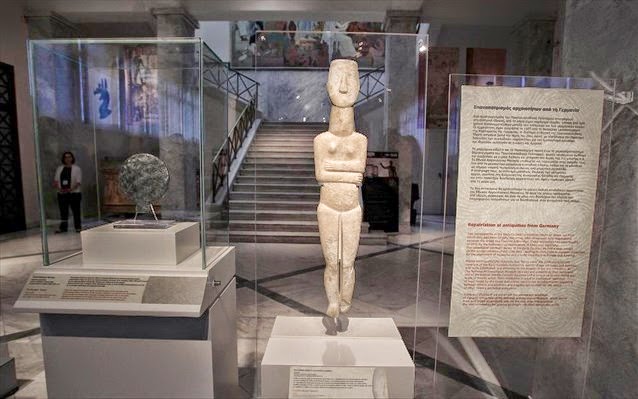 The two masterpieces had been acquired through the "dark" streets of antiquities purchased in 1975 by the State Museum of Baden (Badisches Landesmuseum) in Karlsruhe, Germany, where threy  remained as exhibits for 38 years. During the last three years negotiations proceeded between Greek and German authorities.
The fact of repatriation became finaly reality on Friday 6, June 6,  at noon, in a ceremony held in the hall of the Altar at the National Archaeological Museum-where the pre-cycladic art masterpieces  will remain-, by the presence of the Minister of Culture and Sport PanosPanagiotopoulos and representatives of the German government, the museum of Baden, and journalists from both countries.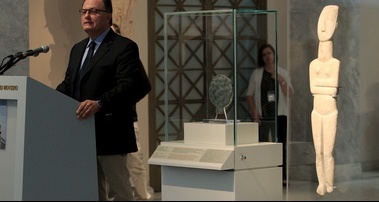 As a "victory of legitimacy and a promising European future" but also as "defeat of antiquities," featured the monister P. Panagiotopoulos THE return of the  two antiquities, who also and highlighted the words of a cooperation agreement signed between the Ministry of Culture and the German museum and announced  a period close cooperation with key priorities exhibitions, exchanges of scientific personnel, and expertise.
The two relics were objects of illegal activity, but morror a  valuable archaeological information, probably derived from Naxos, Amorgos, or Keros,, while the Cycladic figurine, about 90 cm, is slightly  smaller than the largest idol period, found on the island of Amorgos, and kept since its excavation in the Greek Archaeological museum
As informed by the Director of Antiquities and Cultural Heritage of the Ministry of Culture, Maria Legends, it all started when the ministry refused to participate in an exhibition of the German museum, -a timing, and good chance, that finally contributed to the promotion of Greek-posing the problem, raised  international awareness and ultimately reached its solutions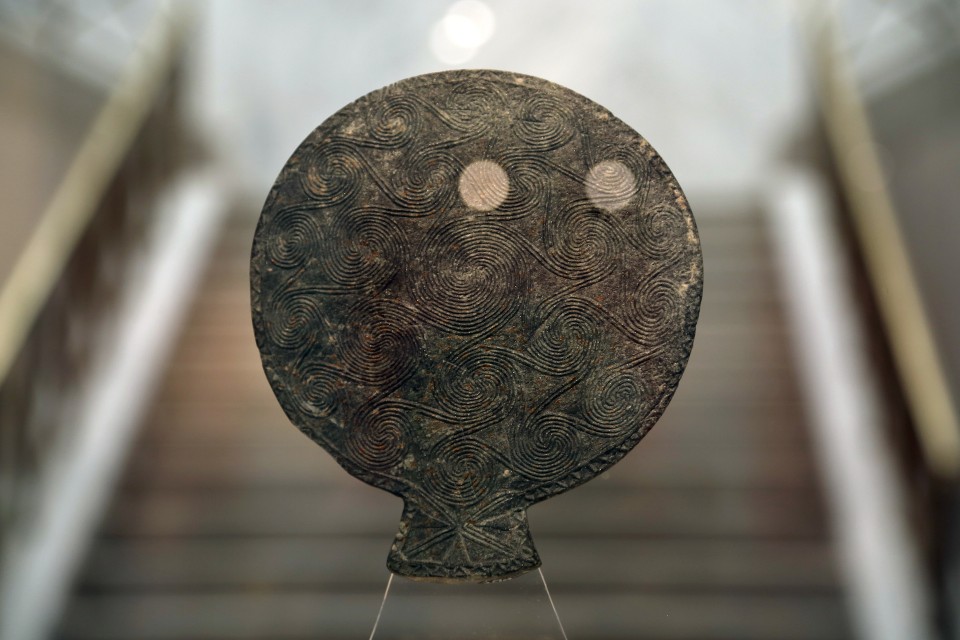 ARCHAEOLOGICAL MUSEUM OF ANTIQUITIES GERMANIATo Return frying pan to the same period a triangular handle and decorated with embossed interlocking spirals-a very popular subject of art Cycladic civilization, which probably reflects the sea. Both regional zigzag line and the handle there is an unusual cross pendant triangles and double lines decoration that is also found in compasses from Dokathismata Amorgos, Naxos and the islet of Daskaleioy (Keros). This is one of the few stone shaped vessels, which are usually made of clay, and the only example of chlorite schist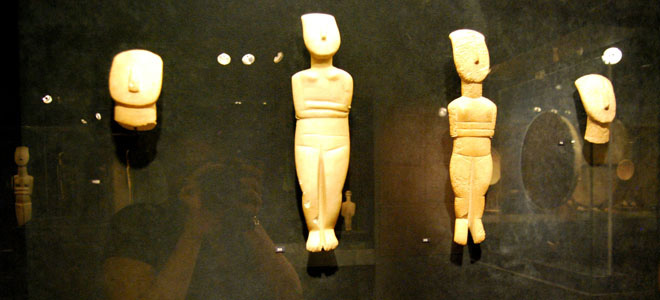 ARCHAEOLOGICAL MUSEUM BACK FROM ANTIQUES GERMANIATo Cycladic marble figurine (2800 - 2300 BC) depicting a female figure standing with folded hands, and the large size (0.89 m) refers to the role of the statue or wooden statue. It belongs to the "normal" type of Cycladic figurines, widely circulated in the Aegean as prestige objects. The sculptor is trying to reach the third dimension, with data naturalism, as evidenced by the embossed ears, nose, eyes and eyebrows (saved one), the intonation of the fingers and toes and promote the femininity of the chest and abdomen. Also traces colored hair and eyes.
Categories: Empathy, Greece in Europe, Greek Social Animal