Greek Prime Minister Alexis Tsipras sent a message to Turkey on February 3, saying that "there are no gray zones in the Aegean" answering to multiple Turkish provocations that challenge  Greece's sea borders, and first of all to his Turkish counterpart who appeared on the same morning on the Turkish ...
Read Full Post »
A Turkish sailor has been arrested  at the port of Elefsina, western Attica by  the Hellenic Coast Guard  on February 1st while  photographing the Salamina Naval Base., according to Coastguard official statement, and is facing charges of espionage

According to...
Read Full Post »
Turkish Prime Minister Binali Yildirim told  Turkish  reporters on Friday Feb.3  that  the sovereignty status of a total of 130 islets in the Aegean Sea is questionable and therefore subject to dispute.
Read Full Post »
Interpol has  been asked to issue international arrest warrants for the eight fugitive ex-soldiers linked to the July 15 defeated coup by Turkey's Justice Ministry Anadolu Agency wrote Jan.30
The Istanbul Chief Public Prosecutor's Office said four of the soldiers spoke by telephone on the n...
Read Full Post »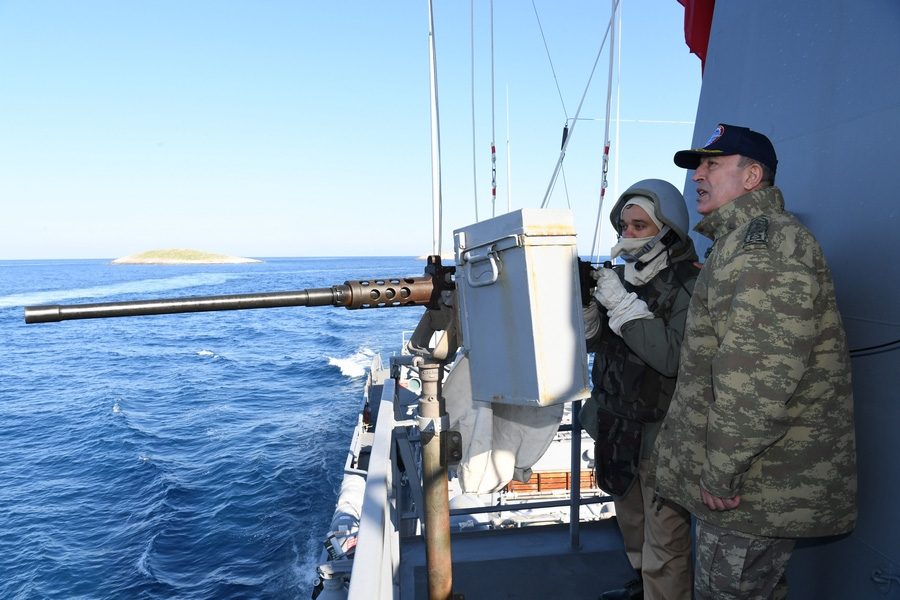 A Turkish gunboat reportedly carrying Hulusi Akar, the Turkish armed forces' Chief of Staff, entered Greek waters on Sundayurkish  morning, a move seen by the Greek authoritaries and the Armed Forces as "provocation".
Greece's own armed forces were put on high alert over the development, but it seems the Greek Navy was on preparedness for svuch an incident, especiall...
Read Full Post »
President Recep Tayyip Erdogan expressed his displeasure at the Greek government for not keeping its word, revealing to internatinal press  that the Greek prime minister had promised to have the soldiers extradited within "two to three weeks" in a conversation after the failed coup attempt, an information that was leaked indeed in July in Greece. The Turki Presiden talked to reporters aboard  during his flight back to Tedrkey on the day the Greek Supeme Cou...
Read Full Post »
"Our islanders  today are shouldering the burden of refugees reception and hospitality, and, ultimately, the entire burden of Europe. Citizens on these islands must feel sure that the state is looking after them," AlexisTsipras during his visist on Nisyros, where he was accompanied by the Minister of Defense

Speaking from Nisyros Greek Prime Minister Alexis Tsip...
Read Full Post »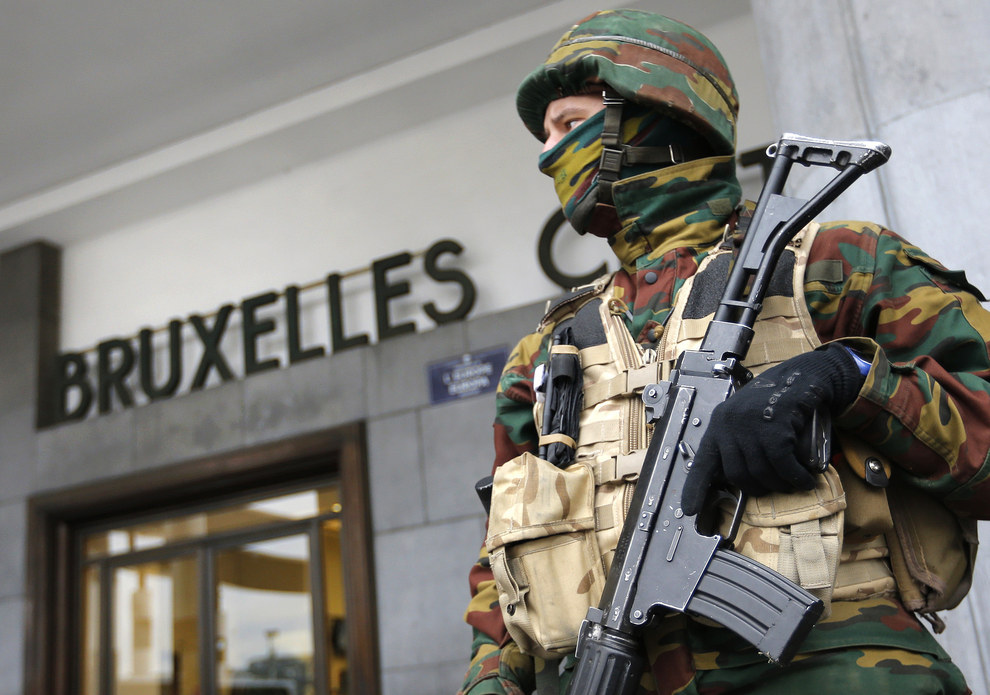 EU counter-terrorism coordinator Gilles de Kerchove told EU interior ministers on Friday December 9 that experts have found 1,750 ISIS jihadists have come back to Europe to perform terrorist atta...
Read Full Post »
A German retiree living in Greece, who admitted in court that he was part of a network of German and other Western European residents of Greece recruited as spies by Turkish intelligence, has been jailed for 14 years. The 65-year-old man, who has not been named, was arrested two years ago in the southeastern Aegean island of Kos. He was born in Cold-War-era East German...
Read Full Post »
 Does Turkey open up its camps?
Four boats carrying 200 hundred migrants from African countries arrived on the island of Lesvos between 3 a.m. and 6 a.m. Friday, setting authorities and residents on alert andmaking it clear that Turkish...
Read Full Post »
Greek army ready to respond to any threats, Defense Minister says
Greek Defence Minister Panos Kammenos labeled Turkish President Recep Tayyip Erdogan a ruthless dictator in an interview on real fm Greek radio.
"When they threaten our country we shall respond and they should know that we are not prepared to back down on...
Read Full Post »