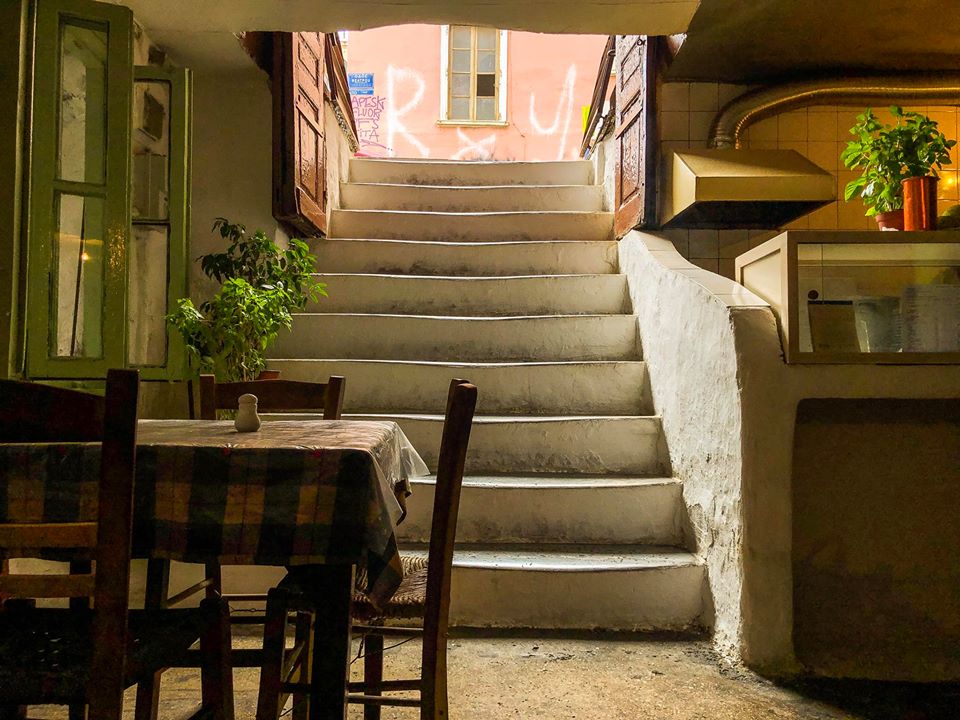 In business since 1887, Diporto – a defiantly traditional spot in downtown Athens – has no sign and no menu. The staff doesn't speak a word of English, and you might have to share a table with eccentric old men who look like they stepped out of a folk ballad.  But if you ever wondered what ...
Read Full Post »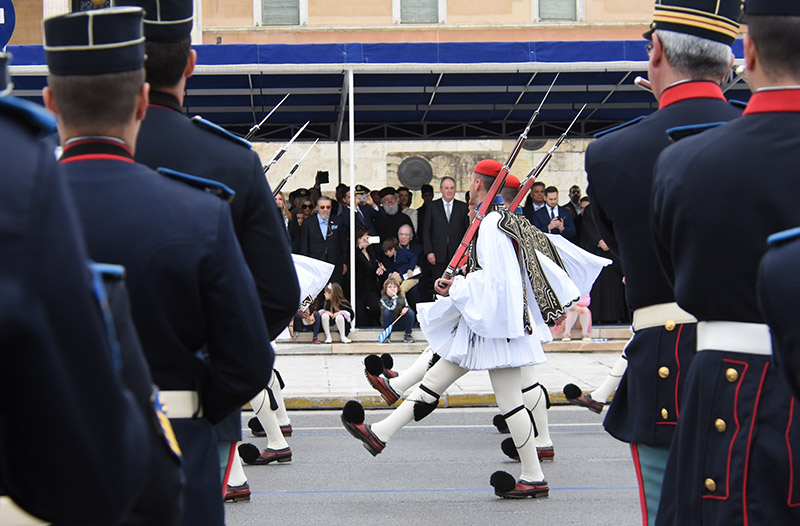 Thousands of people attended the parade throughout the Greek ciriws and the islands waving the Greek flag, while many children were dressed as tsoliades. Tsoliades, the Evzones, were the meblem of this years' celebration , which was a Nati...
Read Full Post »
Greece Τhe Grateful is the painting of the Greek painter Theodoros Vryzakis, created in 1858. It belongs to the archive of the Greek National Gallery.
It is a work of special symbolism, since it portrays Greece in the form of a new crowned woman, in ancient style dress, amidst the 1821 Revolutionary fighters, breaking the chains of slavery...
Read Full Post »
"Watching the efforts of so many significant actors of Greece's medical and tourism sector fpr the development of Heath Travel in Greece,  Im truly convinced that your visions will be welcomed and your goals will be reached, said during his speech «Medical Tourism at the Greek Islands»,at  Ithaca ...
Read Full Post »
This action aims to the strengthening of the relations between the bicycle associations from the two sides of the Aegean, Greek representatives from Lesvos said 
Approximately 100 bikers arrived on Saturday May 20th 2017 on the island of Lesvos from Ayvalk within the framework of the "4th bicycle festival under my pedals" that is held in Izmir.
Read Full Post »
Turkish leader Recep Tayyip Erdogan will hold a Muslim prayer service at Hagia Sophia, on Good Friday with Muslim religious leaders.

Erdogan, who has favored Islamic claims in Turkey, will visit the Hagia Sophia—a building that was originally a Christian church—on the day when the Christian world observes Good Friday.
Turkey's President Recep Erdogan has announced his in...
Read Full Post »
Egypt Cabinet OKs state of emergency after Palm Sunday church bombings
A day after brazen ISIS attacks killed dozens at two Coptic Christian churches on Palm Sunday, Egypt's Cabinet announced a three-month state of emergency, a measure designed to help authorities root out the te...
Read Full Post »
On the Alert have been set the National Safety and Intelligence Authorities in Greece  for  the rumored presence of Turkish MIT agents in the Aegean Islands and in West. Thrace
Following the revelations of a Turkish exile journalist about the plans of the Turkish secret services...
Read Full Post »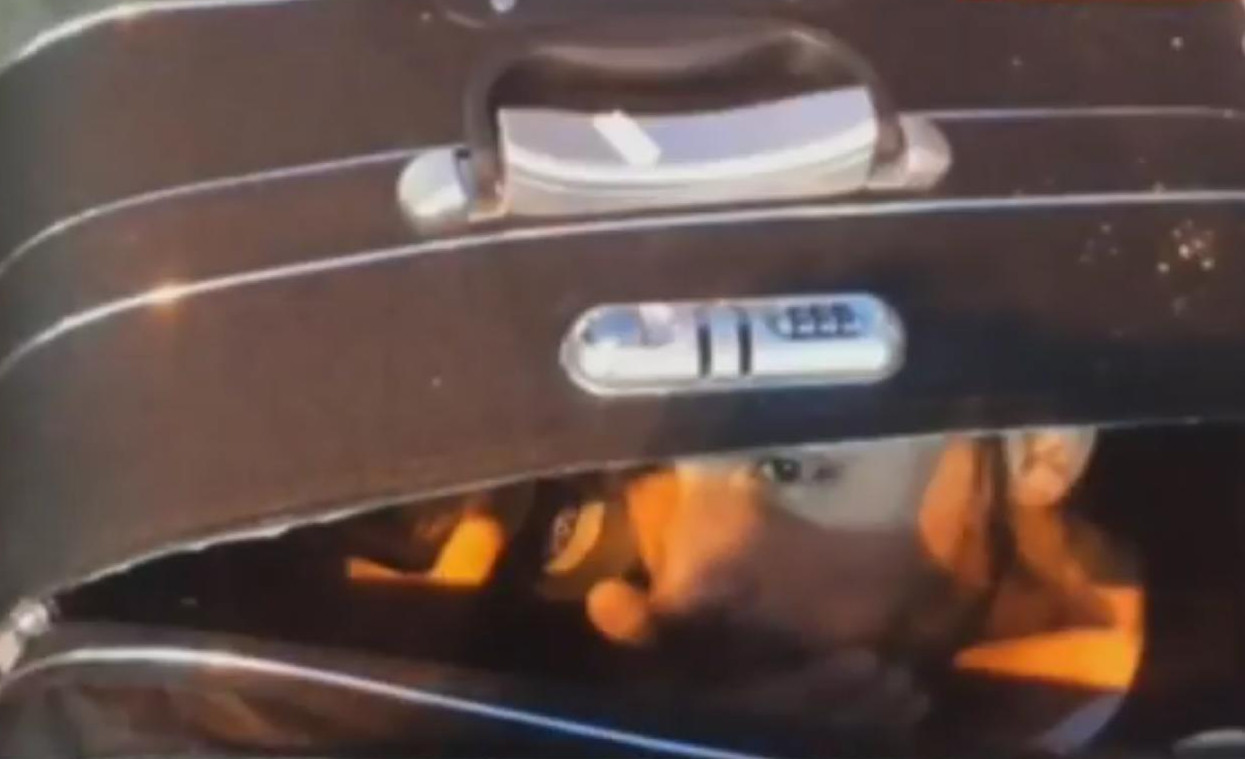 ATHENS: At least 13 suspected members of an international criminal organisation smuggling undocumented migrants to other European countries have been arrested, Greek authorities said 
An operation to dismantle the ring was under way on the island of Crete, an...
Read Full Post »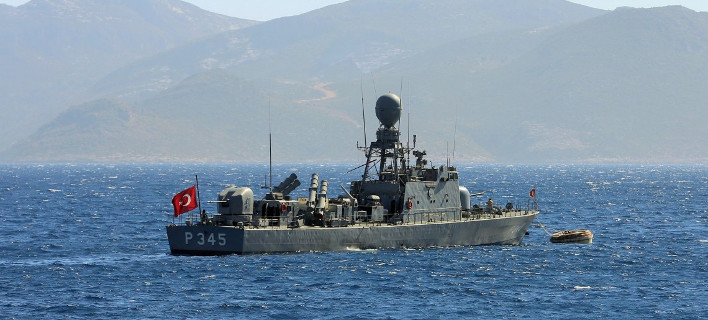 Greece once again faced the Turkish Navy provocations on Aegean waters on early Friday hours when the Turkish  gunboat  "Kusadasi" violated Greek waters  and fired live ammunition shots while  carrying  out a gunnery exercise two miles east of Greek islet Farmakonisi in Eastern Aegean Sea ....
Read Full Post »
Alternate Foreign Minister Giorgos Katrougalos has informed MPs from the Eastern Aegean Region that the European Commission will not approve of visa validation at island ports.
Katrougalos, who is responsible for European affairs, sent a letter referring to a visa facilitation pilot progra...
Read Full Post »