Independent UK travel agent Hays Travel is offering its customers travel insurance that includes cover for Covid-19, as well as any other diseases classified as a pandemic or epidemic, reported Gazette Live.
Supplied by insurers Allianz and Rush Insurance Services, the new package is being offered as standard across all of Hays Travel's pol...
Read Full Post »
No new virus-related deaths have been recorded in the previous 24 hours in Greece, while the country is preparing to admit international tourists this summer, starting in June 15,   Eleven people remained intubated in intensive care units.
"Authorities are now faced with the delicate balancing act of promoting Greece ...
Read Full Post »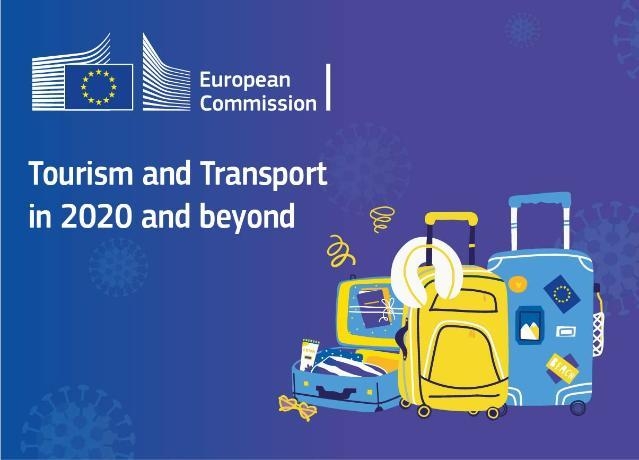 As EU countries gradually lift confinement measures, Europeans may be able to travel this summer, provided the health situation and national restrictions allow.
While people will need to take precautions and follow health and safety instructions fro...
Read Full Post »
Details of what applies to travel
Determining the maximum number of passengers at 50% of the total number of passengers specified in the ship's safety certificate, or at 55% of the cabins of the ship .
Temperature taken and a special health status questionnaire to be completed before boarding the ...
Read Full Post »
This month, major brands, associations and destinations announced Hotel Cleaning Standards focused on
enhanced hotel cleaning practices,
social interactions, and
workplace protocols
to meet the new health and safety challenges and expectations presented by COVID-19. These initiatibes seek to change hotel industry norms, beha...
Read Full Post »
Opening Update of Ferry Travel and International Arrivals:
The Greek authorities announced further updates, including the
May 25 opening of
restaurants,
bars and cafes and f
erry access to and from the islands,
&...
Read Full Post »
According to the COVID-19 Respiratory Infection due to novel CORONAVIRUS SARS-COV-2 strain - Guidance for hotels and other travelers' accommodation facilities published by the National Pubic Health Organization of Greece , these are the most important key points f...
Read Full Post »
WHO has launched a dedicated messaging services in Arabic, English, French, Hindi, Italian, Spanish and Portuguese with partners WhatsApp and Facebook to keep people informed for their safety from coronavirus. This easy-to-use messaging service has the potential to reach 2 billion people and enables WHO to get information directly...
Read Full Post »
The Minister of Tourism announced, potential visitors to Greece will not be required to be tested for the coronavirus, nor will they be put in quarantine, 
Minister of Tourism, Mr Theoharis said authorities will boost the healthcare capacity of several tourist destinations
 ...
Read Full Post »
According to Greek Tourism Minister Haris Theocharis, the government's plan "Restart Tourism" project is evolving on two fronts:
The first is the domestic one and the second concerns the o...
Read Full Post »
After thirty nine people lost their lives in Greece from flu, government authorities and the Greek Center for Disease Control and Prevention (KEELPNO, HCDCP) reminded the public to get immunized, while there is a shortage of flu vaccines currently in the Greek pharmacies
The 21 victims succumbed during the past seven days, experts told a press...
Read Full Post »