Chef Vassilis Kallidis and the Überness team have taken over three dilapidated butcher shops in the Athens Central Market of Renti and have transformed them into an avant-garde pop up eatery that pays homage to the roadside food trucks of Greece.
Leaving the basic elements of the original stores untouched, the concrete walls, the rusty beams...
Read Full Post »
Good Friday is the most sacred and mourning day of Orthodox Religion . From the early morning hours in all the Greek churches, the Epitaph, decorated with flowers, is ready to receive the body of Jesus after the deposition from the Cross of His Body during the Church eremony of Good Friday morning  . In most areas, the epitaph procession be...
Read Full Post »
Turkish leader Recep Tayyip Erdogan will hold a Muslim prayer service at Hagia Sophia, on Good Friday with Muslim religious leaders.

Erdogan, who has favored Islamic claims in Turkey, will visit the Hagia Sophia—a building that was originally a Christian church—on the day when the Christian world observes Good Friday.
Turkey's President Recep Erdogan has announced his in...
Read Full Post »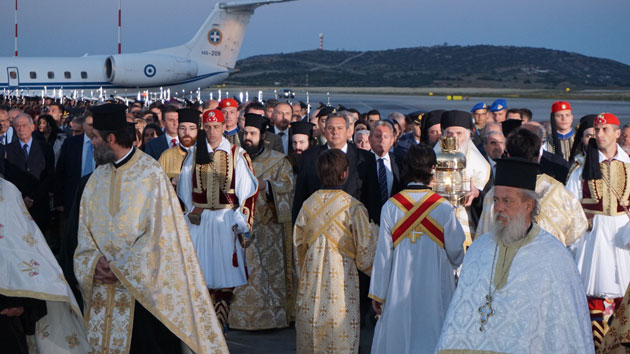 SYRIZA MP blasts tradition of transport of Holy Fire to Greece
Leftist SYRIZA MP Makis Balaouras criticised the Greek state for continuing to adopt the tradition of receiving the Holy Fire from Jerusalem during Easter as a head of state.
"An object, the fire, the Holy Fire arrives. It is something that does not happen in a civi...
Read Full Post »
The faithful Christians all over Greece follow the Holy Week ritual devoutly, giving themselves body and soul into the culmination of the Passion of Christ and finally rejoicing in His Resurrection. Let's take a deeper insight into ancient-old rituals and traditions…
On Maundy Thursday the Service of the Holy ...
Read Full Post »