"Watching the efforts of so many significant actors of Greece's medical and tourism sector fpr the development of Heath Travel in Greece,  Im truly convinced that your visions will be welcomed and your goals will be reached, said during his speech «Medical Tourism at the Greek Islands»,at  Ithaca ...
Read Full Post »
This action aims to the strengthening of the relations between the bicycle associations from the two sides of the Aegean, Greek representatives from Lesvos said 
Approximately 100 bikers arrived on Saturday May 20th 2017 on the island of Lesvos from Ayvalk within the framework of the "4th bicycle festival under my pedals" that is held in Izmir.
Read Full Post »
Turkish leader Recep Tayyip Erdogan will hold a Muslim prayer service at Hagia Sophia, on Good Friday with Muslim religious leaders.

Erdogan, who has favored Islamic claims in Turkey, will visit the Hagia Sophia—a building that was originally a Christian church—on the day when the Christian world observes Good Friday.
Turkey's President Recep Erdogan has announced his in...
Read Full Post »
Egypt Cabinet OKs state of emergency after Palm Sunday church bombings
A day after brazen ISIS attacks killed dozens at two Coptic Christian churches on Palm Sunday, Egypt's Cabinet announced a three-month state of emergency, a measure designed to help authorities root out the te...
Read Full Post »
On the Alert have been set the National Safety and Intelligence Authorities in Greece  for  the rumored presence of Turkish MIT agents in the Aegean Islands and in West. Thrace
Following the revelations of a Turkish exile journalist about the plans of the Turkish secret services ordered by Pres...
Read Full Post »
ATHENS: At least 13 suspected members of an international criminal organisation smuggling undocumented migrants to other European countries have been arrested, Greek authorities said 
An operation to dis...
Read Full Post »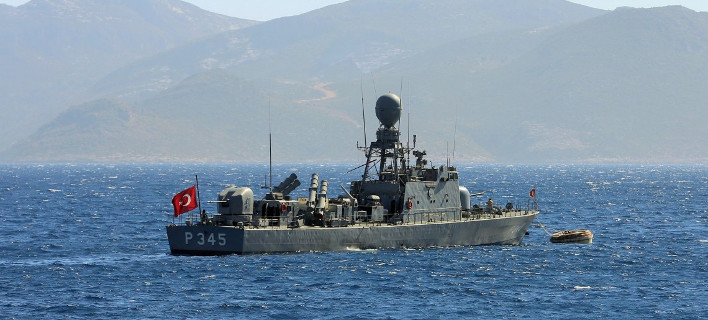 Greece once again faced the Turkish Navy provocations on Aegean waters on early Friday hours when the Turkish  gunboat  "Kusadasi" violated Greek waters  and fired live ammunition shots while  carrying  out a gunnery exercise two miles east of Greek islet Farmakonisi in Eastern Aegean Sea ....
Read Full Post »
Alternate Foreign Minister Giorgos Katrougalos has informed MPs from the Eastern Aegean Region that the European Commission will not approve of visa validation at island ports.
Katrougalos, who is responsible for European affairs, sent a letter referring to a visa facilitation pilot progra...
Read Full Post »
Greek Prime Minister Alexis Tsipras sent a message to Turkey on February 3, saying that "there are no gray zones in the Aegean" answering to multiple Turkish provocations that challenge  Greece's sea borders, and first of all to his Turkish counterpart who appeared on the same morning on the Turkish ...
Read Full Post »
A Turkish sailor has been arrested  at the port of Elefsina, western Attica by  the Hellenic Coast Guard  on February 1st while  photographing the Salamina Naval Base., according to Coastguard official statement, and is facing charges of espionage

According to...
Read Full Post »
Turkish Prime Minister Binali Yildirim told  Turkish  reporters on Friday Feb.3  that  the sovereignty status of a total of 130 islets in the Aegean Sea is questionable and therefore subject to dispute.
Read Full Post »
Interpol has  been asked to issue international arrest warrants for the eight fugitive ex-soldiers linked to the July 15 defeated coup by Turkey's Justice Ministry Anadolu Agency wrote Jan.30
The Istanbul Chief Public Prosecutor's Office said four of the soldiers spoke by telephone on the n...
Read Full Post »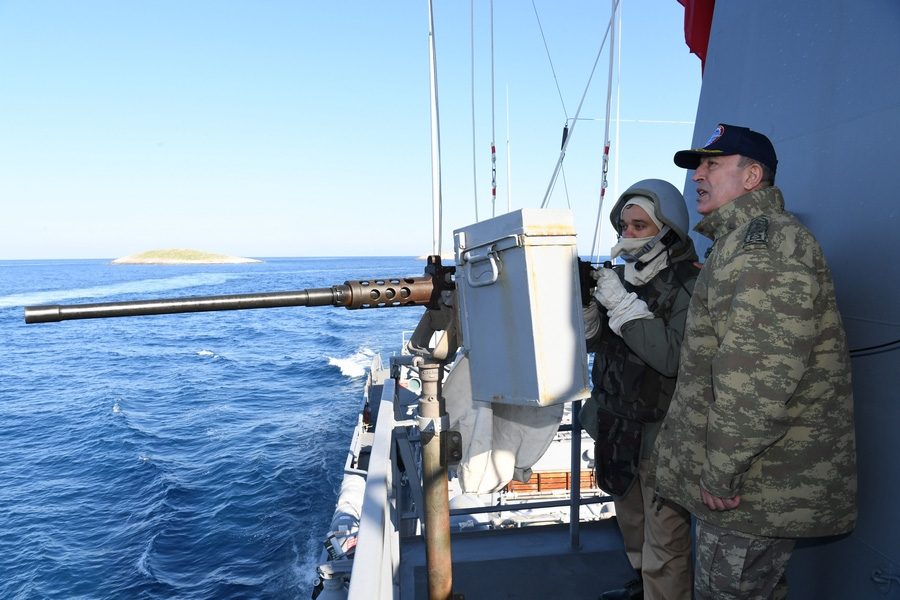 A Turkish gunboat reportedly carrying Hulusi Akar, the Turkish armed forces' Chief of Staff, entered Greek waters on Sundayurkish  morning, a move seen by the Greek authoritaries and the Armed Forces as "provocation".
Greece's own armed forces were put on high alert over the development, but it seems the Greek Navy was on preparedness for svuch an incident, especiall...
Read Full Post »