" Europe today has to confront the walls and the dividing lines that keep  rising within its territory, and which are  incompatible with our common European vision and the Europe of open borders and equal opportunities we have all dreamt of, and this, today brings Europe...
Read Full Post »
It was the Greek government that chose to cut pensions to meet fiscal targets, not the creditors' demand, not even suggestion, German Finance Minister Wofgang Schaeuble made clear in an interview published on Saturday July 1, releasing to the Greek people  the dark side of  the leftist government's handling of poverty and the new fiscal ...
Read Full Post »
By IMTJ, Ian Youngman
Ian Youngman considers the impact of the EU Package Travel Directive on medical tourism agencies and facilitators.
The EU Package Travel Directive (90/314/EEC) protects European consumers going on holiday and covers pre-arranged package holidays.
On 25 November 2015, the new Pack...
Read Full Post »
"We had a case of a 4-year-old girl who was raped. The mother did whatever was possible to report it. She was devastated and enraged," said to Harvard University researchers a psychologist working in the camps in Athens.
The repulsve story among ...
Read Full Post »
PM Alexis Tsipras and his wife Bety Baziana in Rome , March 25th, the Greek National Independence Day , dressed both in the colours of Greek flag 
Europe is not defending its own accomplishments, its heritage and social model and has surrendered to the International Monetary Fund (IMF), which explains its existentia...
Read Full Post »
Pensions to be cut, Negotiotions with lenders dissapointing
The first day of negotiations on the bailout program review between Greece and creditors on Tuesday bore no results as the Greek side disagreed with the cost of the proposed measures and their implementation.
The Greek ministers who participated in the meetings at ...
Read Full Post »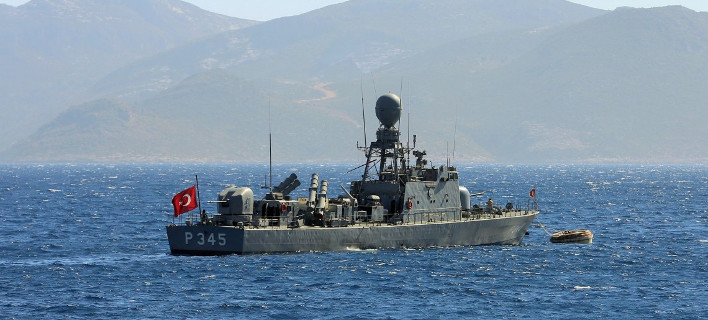 Greece once again faced the Turkish Navy provocations on Aegean waters on early Friday hours when the Turkish  gunboat  "Kusadasi" violated Greek waters  and fired live ammunition shots while  carrying  out a gunnery exercise two miles east of Greek islet Farmakonisi in Eastern Aegean Sea ....
Read Full Post »
Greek Prime Minister Alexis Tsipras has said he believed the country's drawn-out bailout review would be completed positively but said Athens would not accept "illogical" demands by its lenders.
"We are ready to discuss anything within the framework of the (bailout) agreement and within r...
Read Full Post »
An "epidemic" washing over other European countries may see the end of the EU, warned Yanis Varoufakis, Greece's former finance minister in a fiery interview/ to be shown by Al Jazeera TV on Sunday February 12.  
Seven years after European Union bailed Greece out in controversial circum...
Read Full Post »
A common front to Greeks  
Euro zone lenders and the International Monetary Fund have reached an agreement  , the Reuters wrote on Friday noon February 10, between themselves on a common stance they will present to Greece, a senior euro zone official said to Reuters News. 
A ...
Read Full Post »
Alternate Foreign Minister Giorgos Katrougalos has informed MPs from the Eastern Aegean Region that the European Commission will not approve of visa validation at island ports.
Katrougalos, who is responsible for European affairs, sent a letter referring to a visa facilitation pilot progra...
Read Full Post »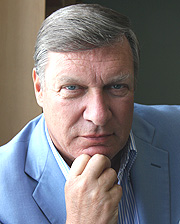 President Donald Trump's reported top choice to become the US ambassador to the European Union has told Greek TV he believes Greece would be better off with the drachma and should have left the eurozone four years ago.
I think it is interesting from the perspective of Greece, why is Greece again on the brink; it seems like a...
Read Full Post »
German Chancellor Angela Merkel urged Alexis Tsipras to cooperate with Greece's bailout auditors, leaving the prime minister to face his country's creditor institutions without political intervention by the government in Berlin, according to Bloomberg

Read Full Post »